Kitchen and bathroom splashbacks designed using Mykon's composite panels provide the perfect way to combine style and functionality in your home.
Installing a new splashback is a great idea if you are looking to update your kitchen or bathroom without committing to a full refurbishment project.
Splashbacks can prevent dirt from damaging wallpaper and getting behind the sink thus making cleaning easier.
Aside from choosing a colour and design for your splashback, you also need to consider what material you want it to be made from.
Utilising the exceptionally high strength to weight ratio of our manufactured aluminium honeycomb core and encasing it between outer skins of polycarbonate or toughened glass, Mykon can create functional, yet visually stunning hand-crafted kitchen and bathroom splashbacks.
Glass skinned panels
Toughened glass is strong and durable making it an ideal material for your splashback. It is up to five times as strong as ordinary glass and can withstand surface compression of at least 10,000lbs per square inch (10,000psi). This means that it would need to be hit much harder in order to break and if it does break it will crumble into small fragments, rather than into possibly dangerous sharp jagged shards. It is easier and safer to clean up if it breaks and also more resistant to thermal breakage.
Polycarbonate skinned panels
Polycarbonate offers a similar look to glass, but it cannot be used behind a heat source so is not suitable for use above your stove. Mykon's polycarbonate panels are available in a variety of traditional colours as well as more bespoke finishes including frosted and opaque effects.
Aside from kitchen and bathroom splashbacks, Mykon's panels can also be used for partitions, feature walls, flooring, doors and bespoke furniture kitchen applications.
A variety of edging methods can be applied to the panels to ensure water and other particles do not drip inside between the skins of the splashback.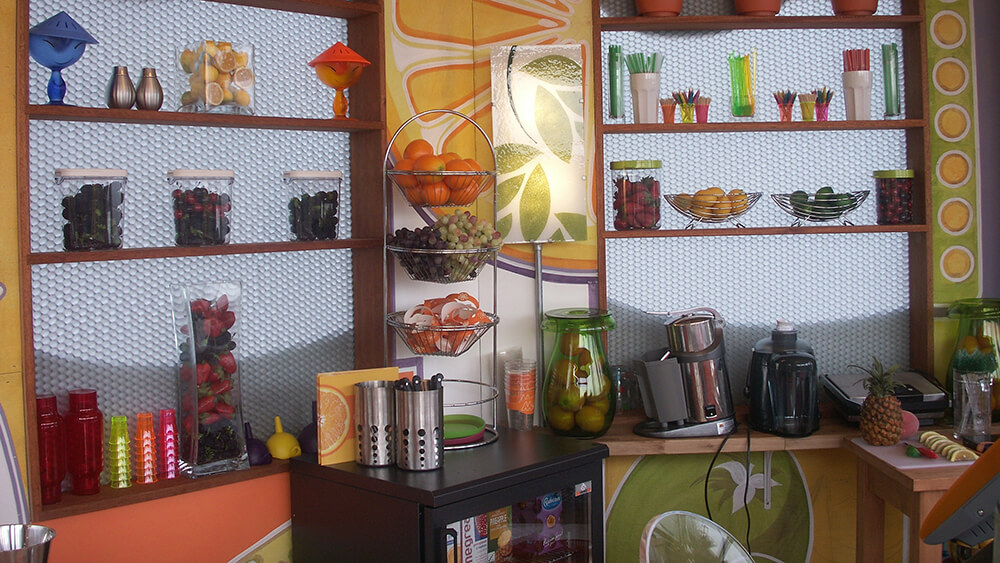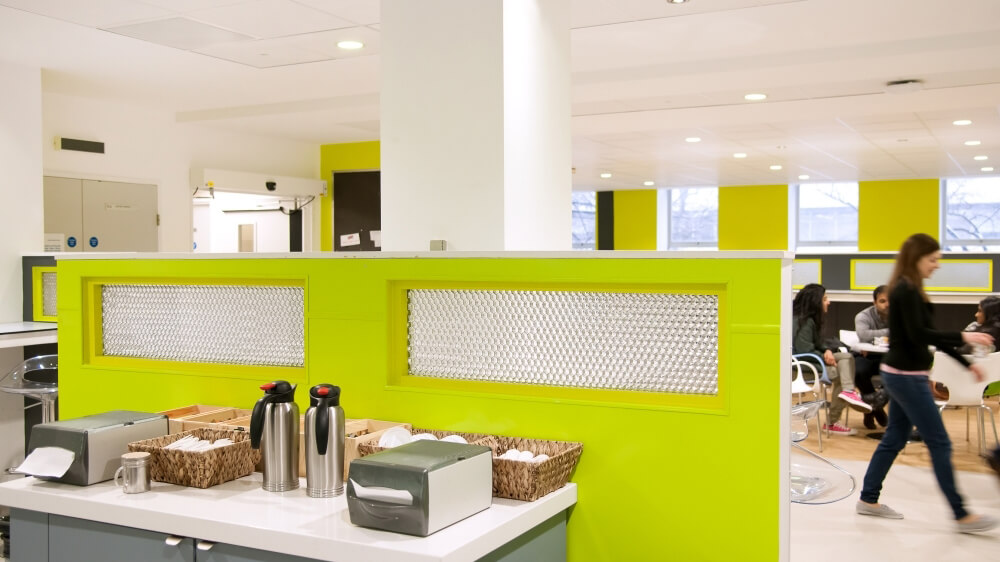 The Mykon team are always happy to discuss bespoke project requirements so be sure to get in touch to speak to us directly. Alternatively, you can find out more about the range of products we offer on our website here.
Source: www.tufwellglass.co.uk