The Mykalite suspended ceiling tiles can be used in wide variety of configurations and situations and are designed to fit into a standard suspended ceiling system.
Mykalite suspended ceiling tiles are naturally lightweight and extremely eye-catching. They are designed to be very enduring and virtually maintenance free making them the perfect addition for any project.
Mykalite suspended ceiling tiles are made from high-quality aluminium sheets which are pressed, creating a unique shallow egg box profile, and then insulated with PIR foam. They can then be left in their natural aluminium state or painted in a variety of colours to meet project specifications.
Whilst our suspended ceiling tiles may be light in weight, they are exceptionally strong. The design is based on a variation of our 'Pressload' energy absorber (see below), manufactured by one of our sister companies, ensuring the Mykalite effect is unique to Mykon.
The exceptional shape and colour options of Mykalite create truly fascinating features within any office, leisure or retail environment. Our parent company Encocam's office proudly showcases Mykalite suspended ceiling tiles throughout, creating a harmonious working environment.
As well as being used in ceiling systems, we have had several projects that have used Mykalite on walls as a cladding material. The effect is mesmerising as the conical structures bounce light around, creating a stunning feature wall.
Bespoke sizes of our Mykalite suspended ceiling tiles are available on request, subject to quantity. For more information and to discuss the range of colours and finishes available please contact us directly.
Mykalite Specifications
Thickness

40mm including insulation

Length

Width

593.5mm

593.5mm

Construction

High quality pressed aluminium

Designed to fit standard ceiling tile systems

1 tile = 1kg

Options

PIR Foam Insulation

Painted

Applications

Ceiling Tiles

Cladding

Featured Walls
Projects
[masterslider alias="ms-81″]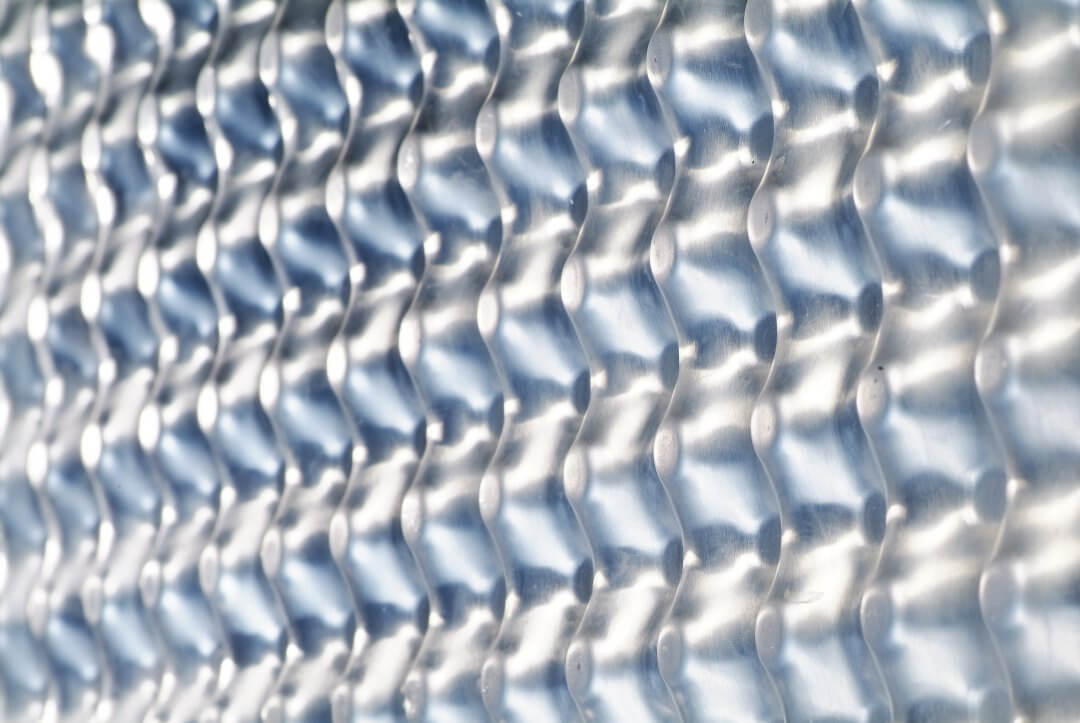 Pressload
Pressload is a lightweight, high strength pressed aluminium panel which offers a high-tech solution within the interior design industry for applications such as exhibition stands, decorative panels and furniture.
Pressload uses a specially designed geometry, similar to an egg box. Its arrangement of conical shells provides strength and the ability to deform in a predictable way. Its design versatility enables Pressload to be suitable for various applications such as architecture and interior design where the tactile properties are more important.
Pressload is a low-cost component and is suitable for high volume mass production as it can be manufactured from a range of thermoplastic materials. Pressload is also an eco-friendly option as it is composed of mainly recyclable materials.
Pressload Specifications
Thickness                            18mm
Length                                  595mm
Width                                    595mm