Mykon is a UK manufacturer of bespoke composite panels with a honeycomb aluminium core for architectural applications & bespoke furniture.
As a company with over 30 years' experience, Mykon possess the expertise to design and manufacture bespoke composite products using a range of material combinations including glass, polycarbonate or acrylic. Incorporating handmade quality with contemporary design, Mykon can help you to create a distinctively individual atmosphere in any environment.
Our highly skilled craftsmen, based in our Cambridgeshire headquarters have created timeless bespoke panels for use throughout domestic, public and commercial building applications. Prestigious conference centres, exclusive shopping complexes, state-of-the-art commercial spaces, boutique hotels and modern homes have all required us to create exciting focal points utilising a range of our production techniques and applications.
By placing our aluminium honeycomb, which is available in a range of different cell sizes and thicknesses, between vast selections of facing materials, we offer our customers the ideal bespoke composite panel to suit any project or application.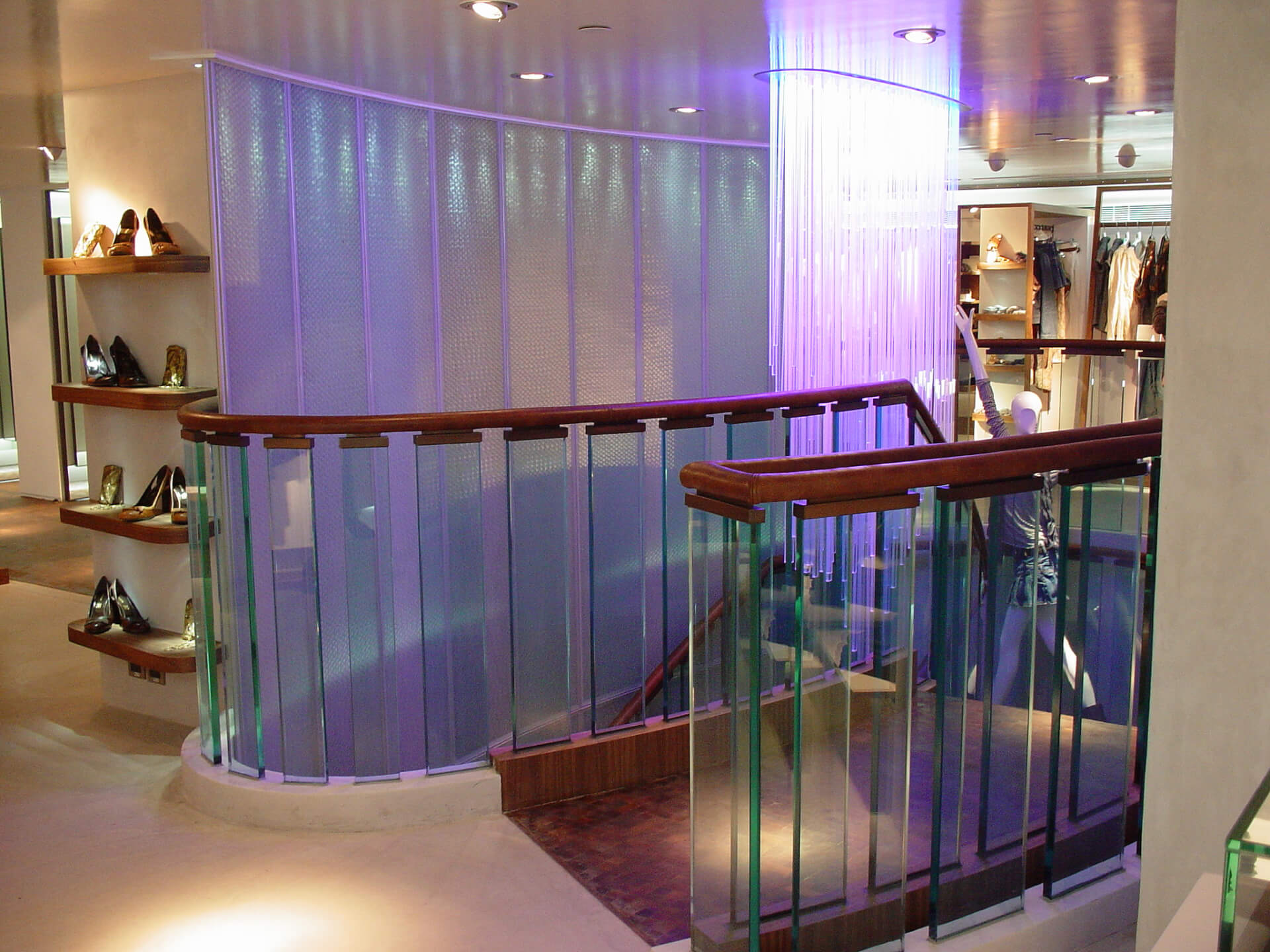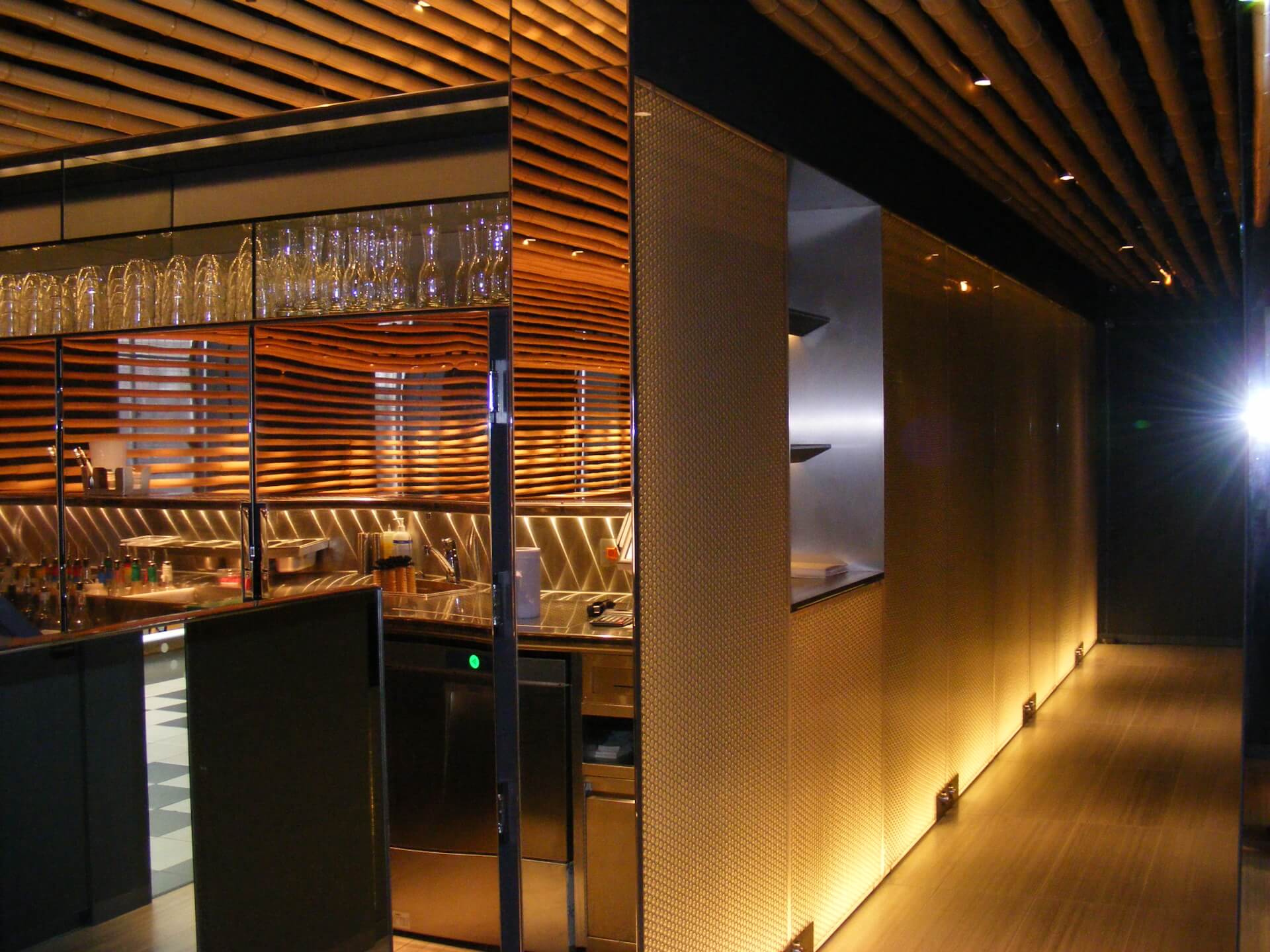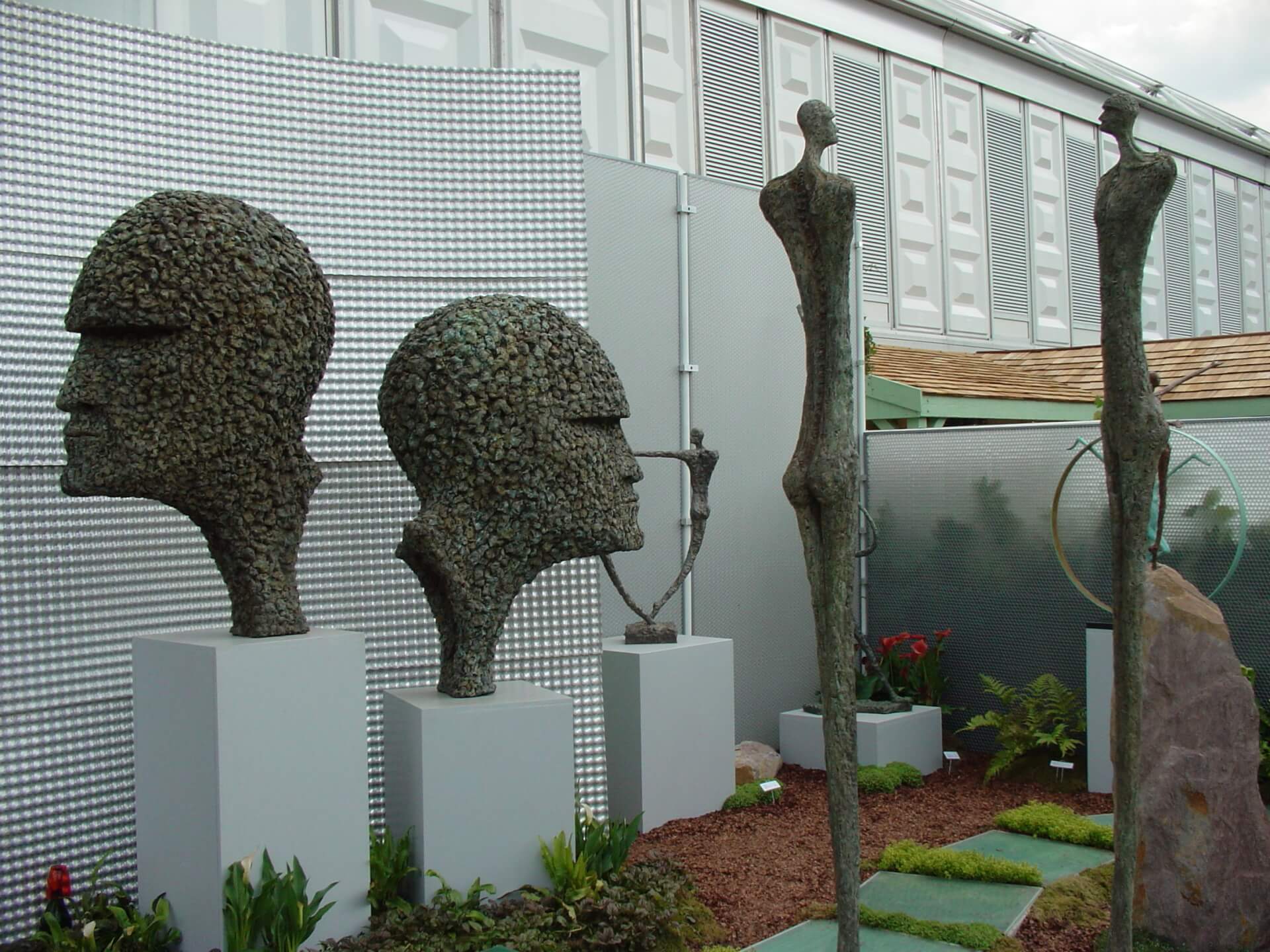 Uniquely Versatile
The versatility of the Mykon product range is what truly separates it from any other surface materials. In addition to traditional uses, such as partitions and screens, our products are particularly suited for use in bespoke furniture and staircases.
Mykon panels come in a range of different dimensions, hence the transmittance of light varies, and this allows the specifier to choose how much light they want to let in. Mykon create transparent and opaque solutions for both contemporary homes and commercial facilities.
Panels can be easily cut to any size or shape and where required waterproofed for external applications. From conception to creation, our expert team are never more than a phone call away, ready to provide in-depth assistance on planning, installation and after care.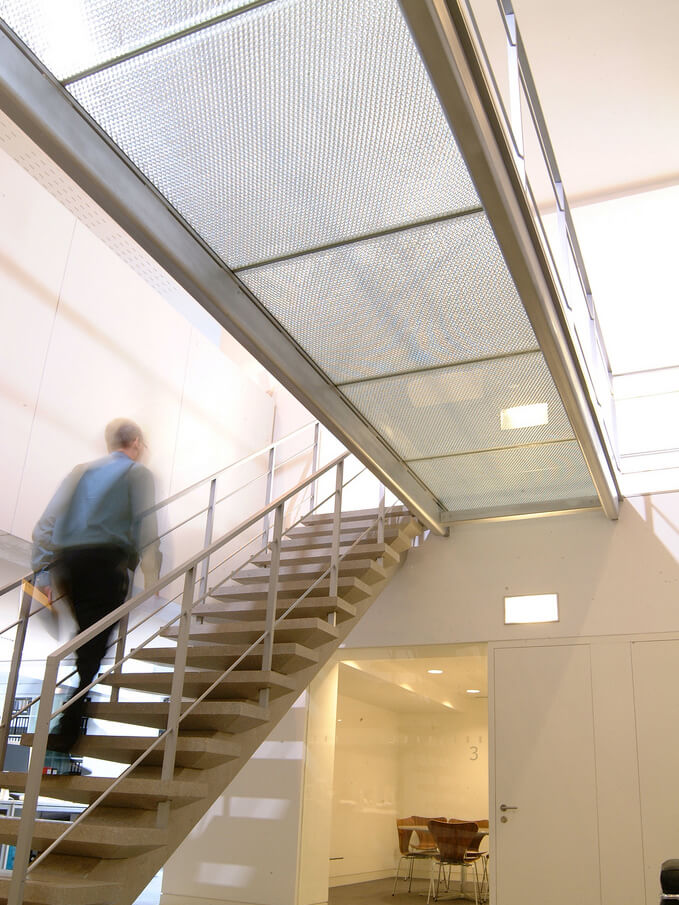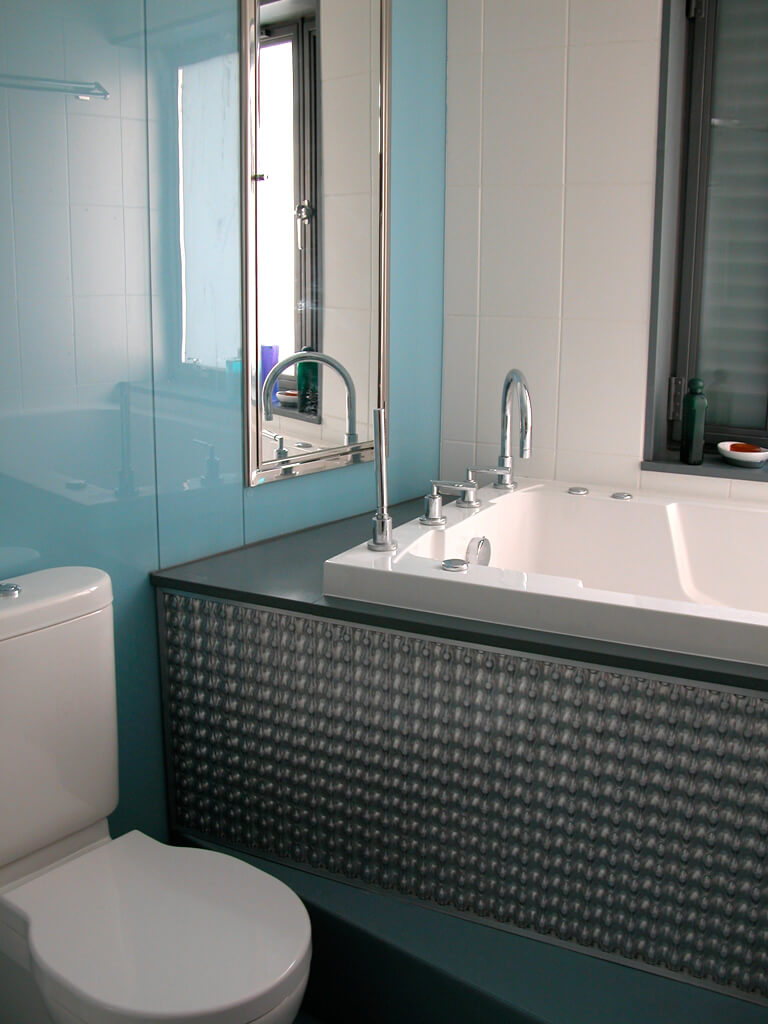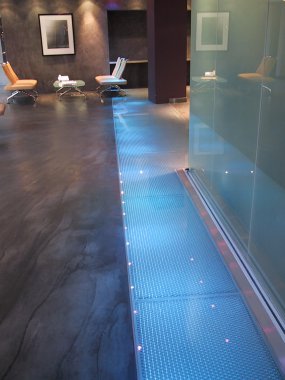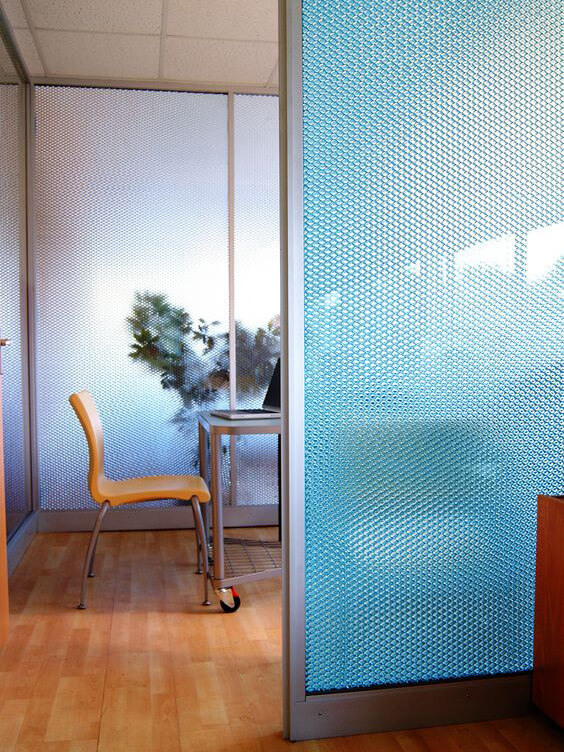 Applications for Mykon products include:
Update your old partitioning system or fill a new one with a selection of easily integrated Mykon panels. Mykon panels are bespoke and made-to-order so all we need to know is the required dimensions and shape. Unlike most partition systems, Mykon panels offer privacy without sacrificing light.
Mykon architectural flooring panels are scratch resistant, easy to clean and highly resistant to deflection. Surfaces can be either sandblasted or made non-slip for safety. Underlighting or backlighting can also be applied to create a mood perfectly suited to specific applications.
All flooring panels are scratch resistant, easy to clean and highly resistant to deflection. This makes them ideal for spanning walkways, bridges, mezzanines, landings and staircases. Bespoke panels can be manufactured to fit into any floor framework or staircase system resulting in a truly flexible design.
Mykon's individual panels can be tailor-made to fit existing systems, as sliding doors or produced as a standard hinged door complete with fixtures.
Mykalite suspended ceiling tiles are developed to fit into all standard suspended 600x600mm modular grid systems and can be used in numerous configurations. Virtually maintenance free and made from sheets of pressed aluminium, the tiles can be left in their natural aluminium state or painted in a variety of colours.
Mykon panels can be used for different types of work surfaces and worktops including bars, shop counters, dining tables and desks.
Mykon panels are perfectly suited for use in the shop fitting industry for applications including shelving and partitions for changing rooms. All Mykon's panels can be backlit to create a striking feature wall or shelving unit for your shop.
Refresh existing furniture or create a new piece using Mykon's unique range of panels. Update your drawers, cupboard doors or even chairs or tables in the kitchen or bedroom. The panels can even be used as book shelves or a storage unit. Due to the wide variety of glass, acrylic and polycarbonate skins available, different shapes, sizes and colours can be accommodated to match the decoration in your house or garden.
Mykon's Chillida product consists of chemically aged steel panels, which add a touch of class with their natural looking rust finish.