From an estimated 67.1 million in the early 2020s to 69.2 million in the 2030s, the population of the UK is predicted to grow by 3.2% in the next ten years. To add, according to projections, the population of England will increase faster than that of the other UK countries: 3.5% between mid-2020 and mid-2030, as opposed to 2.6% for Wales, 2.0% for Northern Ireland, and 0.3% for Scotland. Per the projections, a net 2.2 million immigrants will enter the UK during the next 10 years, contributing significantly to population growth.
As the population grows, so do the demands on housing. According to the Guardian, two of the largest home builders in Britain, Bellway and Crest Nicholson, have indicated that the demand for new homes continues to surpass the supply, increasing prices and offsetting the rising cost of building materials and energy.
New data from real estate debt advisory specialists, Sirius Property Finance, indicates that the average cost of construction for a new-build property is set to climb by almost £18,000 per unit, a jump that could cost UK housebuilders £3.2bn per year.
The duo of a rising population rate and an increase in the prices of construction materials is no good to UK housebuilders. This pressure exerted on the construction industry could lead to the use of construction materials not friendly to society and the environment in a bid to keep construction costs at their lowest.
Importance of sustainability in architecture
Now more than ever, it has become crucial to integrate sustainability into the architecture and interior design industries. By employing materials, energy, and development space wisely and efficiently, sustainable architecture aims to reduce the negative effects of buildings on the environment. To attain sustainability in construction, design, with an emphasis on sustainable design, becomes paramount.
Sustainable design and principles
Sustainable design aims to lessen negative effects on the environment, the health, and comfort of building residents while increasing building performance. The principles governing this include optimising site potential; minimising non-renewable energy consumption; using environmentally preferable products; protecting and conserving water; enhancing indoor environmental quality; and finally optimising operational and maintenance practices.
Materials used in building are a key determinant of sustainable construction. Mykon creates custom aluminium composite decorative panels out of a variety of materials, such as glass, acrylic, or polycarbonate. Mykon surface solutions feature a high strength-to-weight ratio that combines durability with attractive optical effects. The versatility of the Mykon product line, which can be used for everything from pathways to stairs, partitions, and ceilings, sets it apart from other surface materials.
Carbon footprint can be decreased with the help of Mykon panels. For instance B-Clear offers excellent light reflectance, insulating qualities, and a 78% level of light transmission. As a result, the building will use less heat and light when it is completed, lowering its environmental effect. On request, recycled glass can also be used to create bespoke panels.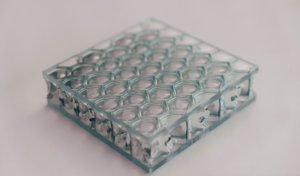 Sample of Mykon projects
Mykon's extensive portfolio of clients has allowed us to be part of some incredible projects, all manufactured using aluminium honeycomb composite materials. For example, decorative screen panels were used at The Affordable Arts Fair; the use of lightweight structural panels at the Priory of the Assumption; translucent glass panels were used at The Lighthouse. View more uses of Mykon panels in sustainable construction on our project page.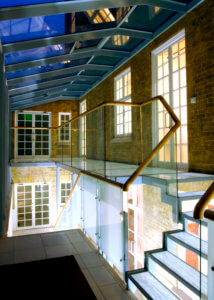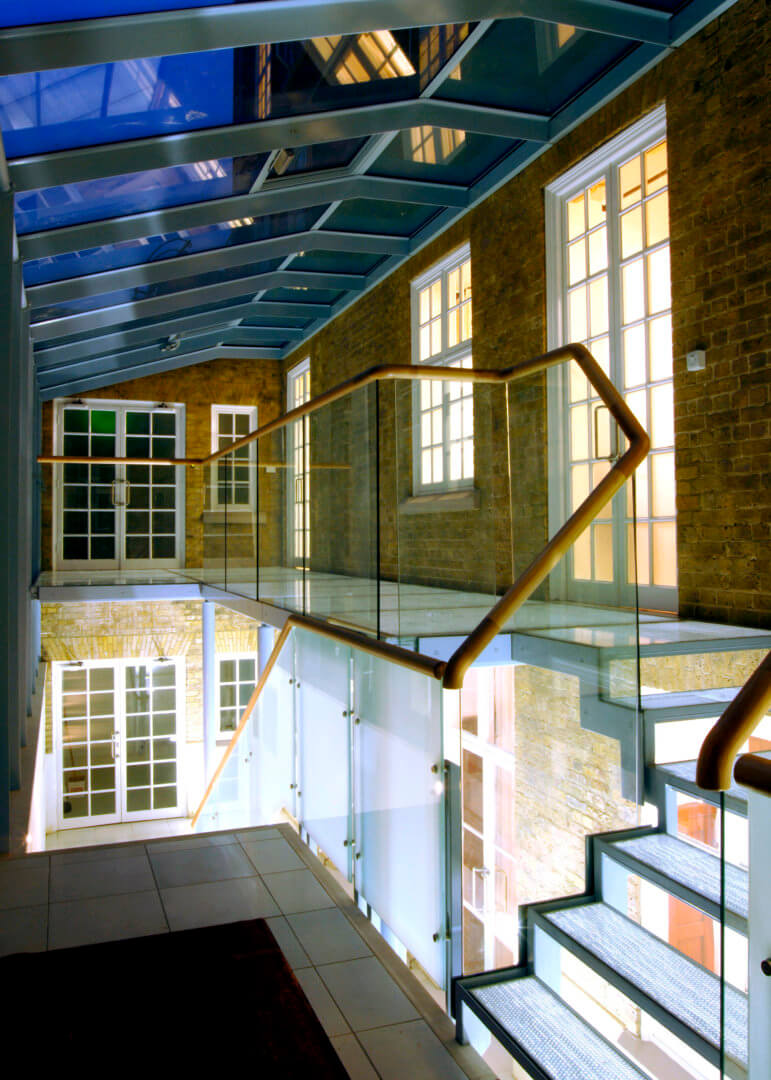 UK housebuilders must employ sustainable design in their construction processes to bring down their construction costs and deliver buildings that are durable and environmentally friendly.