The Customer – Light House & Gianni Botsford Architects
A new build, 800m2 house on a back land site in Notting Hill, London. The house is now home to an academic couple and their two children.
The Challenge
As the plot of land was surrounded by other properties, there was little room for natural light to flow through. The architect, Gianni Botsford wanted to allow as much light as possible into the lower levels of the Light House.
Punched steel was originally considered; however, it was then decided the house needed a less industrial approach. Another concern was the acoustic properties of the flooring.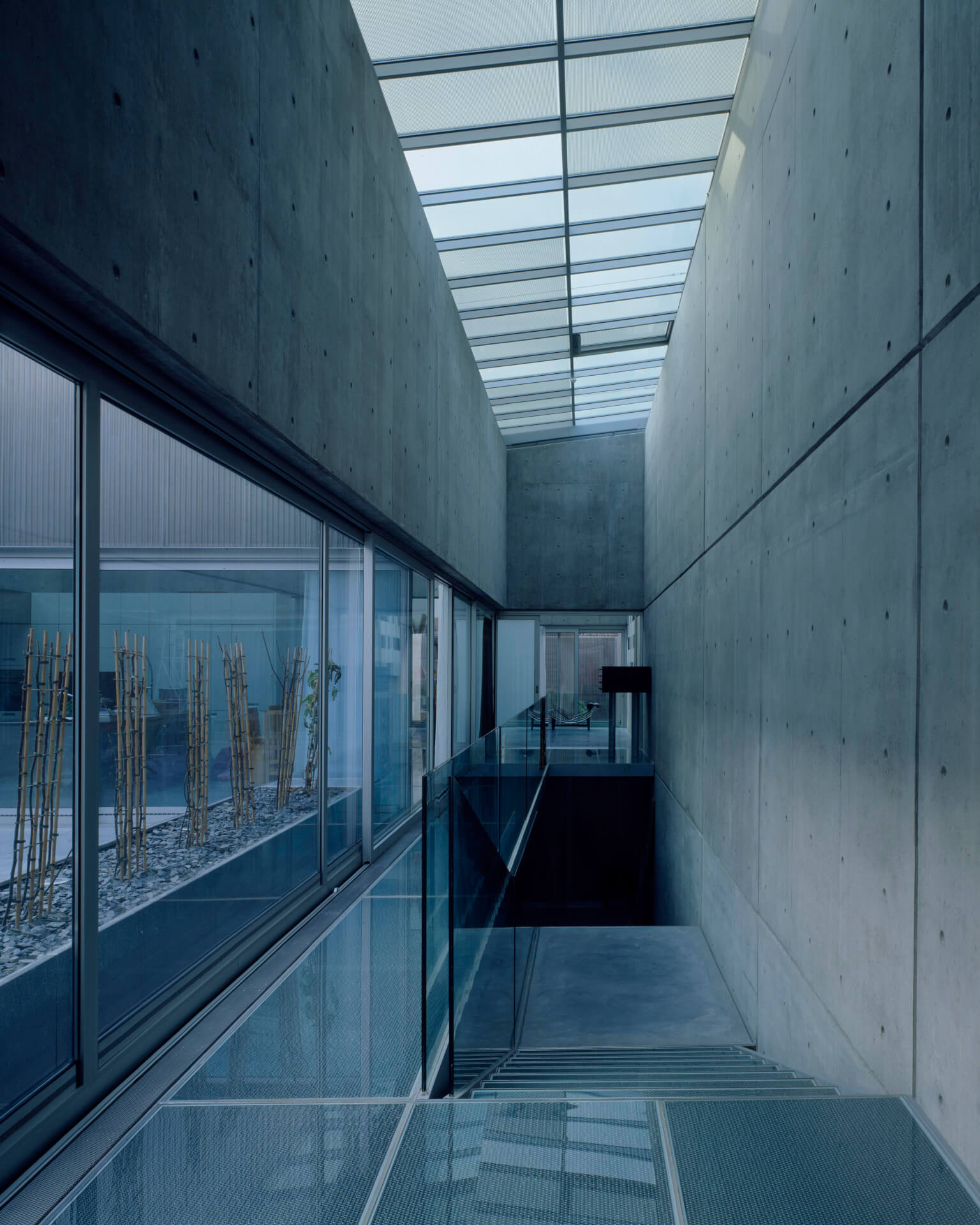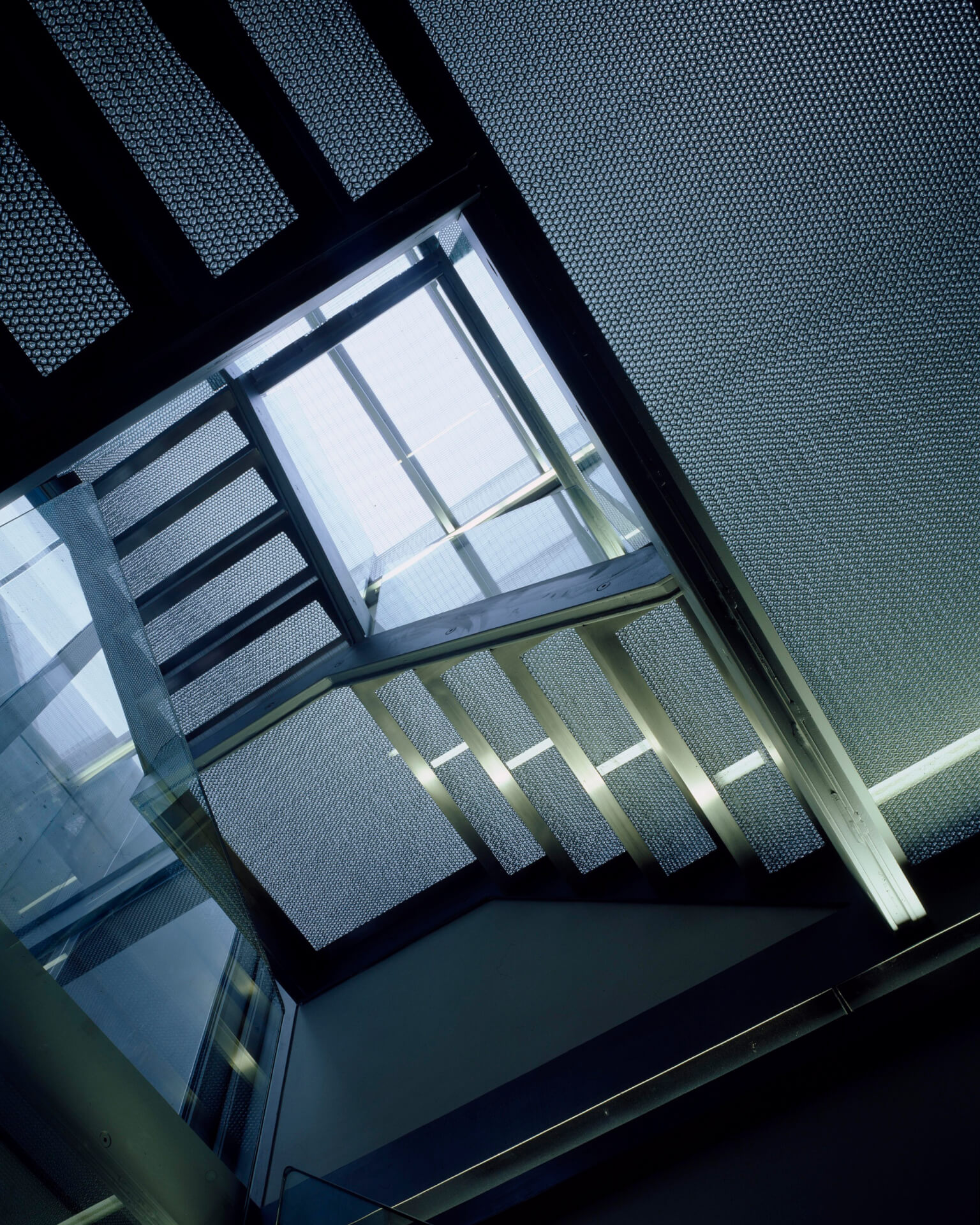 The Solution
Gianni Botsford suggested making a glass floor using technology already developed by Mykon. Once a sample of the floor had been manufactured it was shown to the client as an alternative to punched steel. Mykon's B-Clear product was chosen due to the pixelated aesthetic of the material. It was translucent rather than transparent and produced interesting shadows when illuminated. The product was used for all the stairs and walkways in the house.
The Outcome
The client was extremely happy with the result as the panels allowed plenty of daylight to shine through into the centre of the Light House. The Light House was awarded best building by the Royal Institute of British Architects (RIBA).
"It works during the day bringing light into the lower levels and at night is lit from one side creating a very interesting effect." - Gianni Botsford, Gianni Botsford Architects.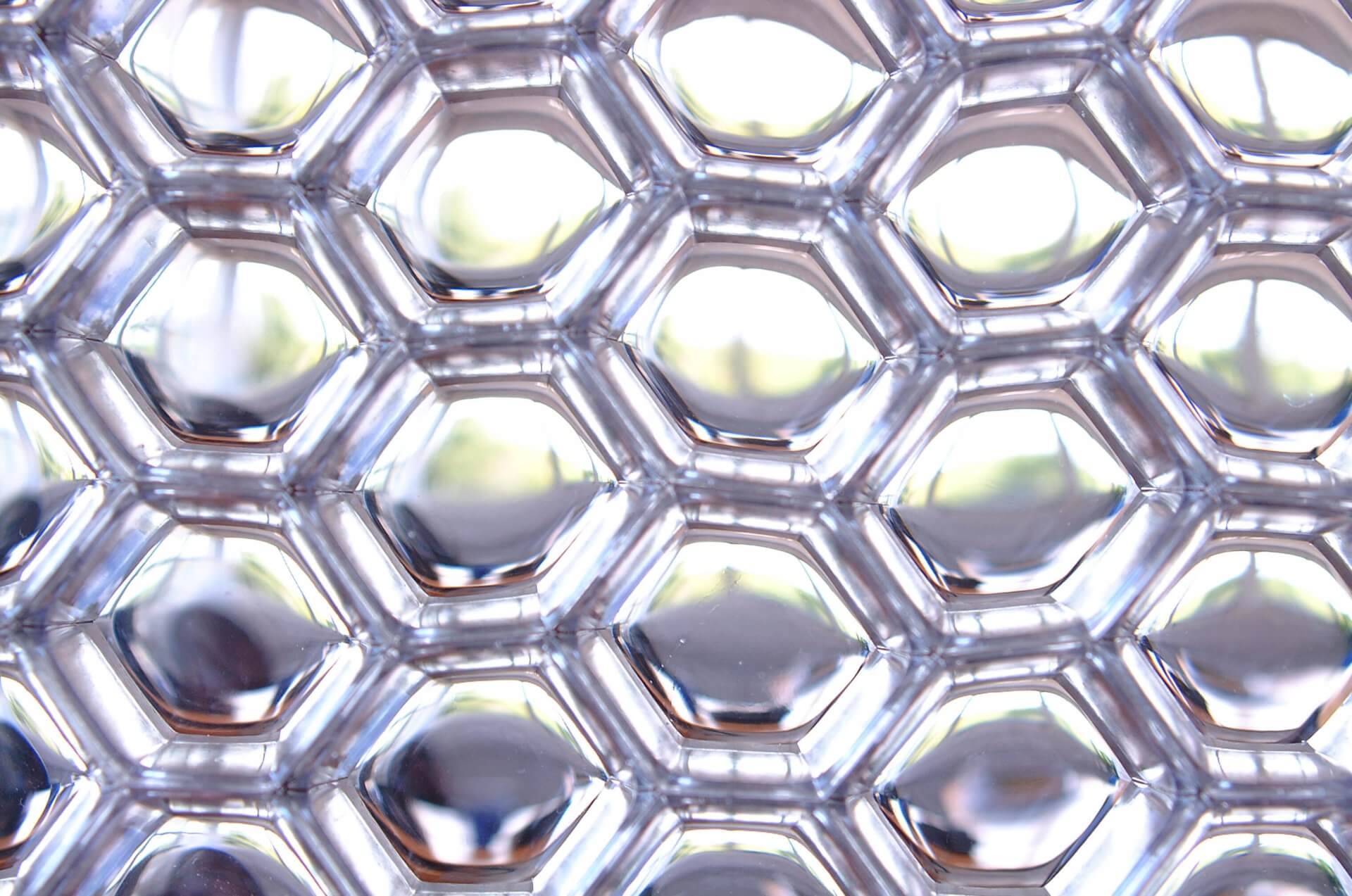 Product Used:
B-Clear
Aluminium honeycomb core encased in glass or acrylic skins.
Each individual cell allows light to pass through, but together the cells remain translucent to ensure privacy when it is required.
Lightweight but strong, B-Clear is ideal for incorporating into partitions, screens and floors.
More about Mykon's B-Clear product here.