Retail display stands and shop fittings are used in physical retail spaces to present or promote an offer to consumers.
Mykon's decorative composite panels provide a functional and visually appealing solution to showcase products and offerings to potential buyers.
Utilising the exceptionally high strength to weight ratio of our manufactured aluminium honeycomb core and encasing it between outer skins of polycarbonate or toughened glass, Mykon's decorative composite panels are available in a variety of standard colours as well as more bespoke finishes including frosted and opaque effects.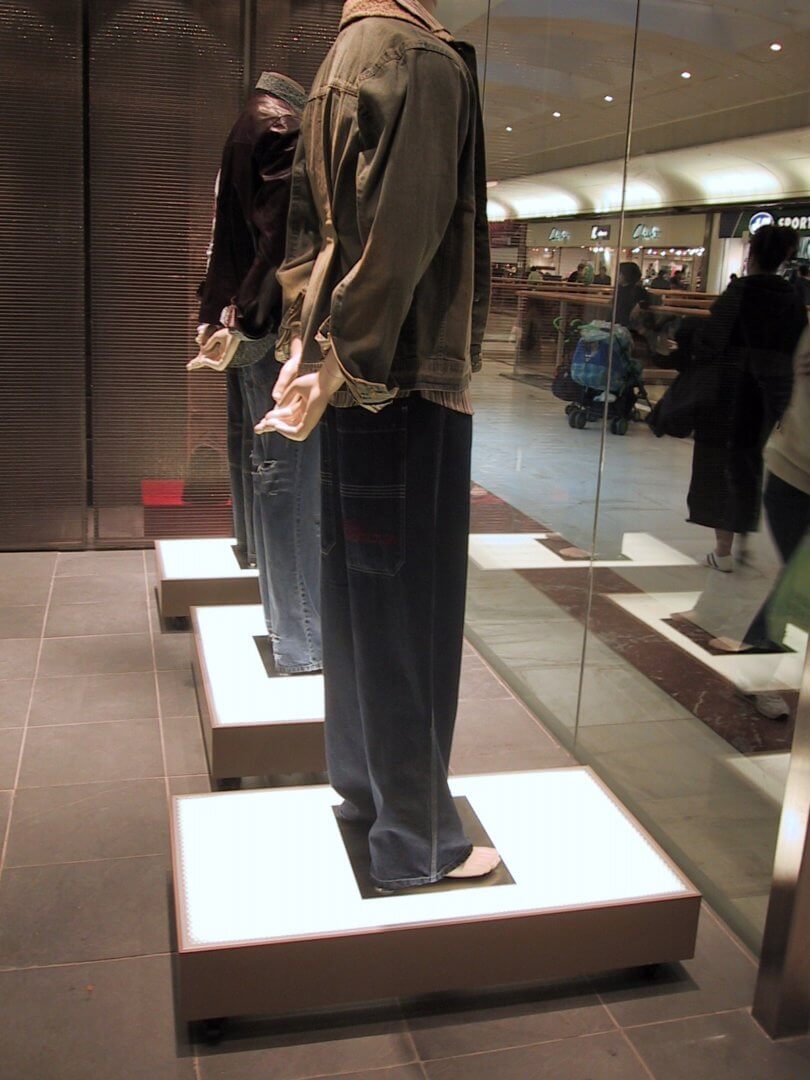 Our B-Glow panels in particular provide a fantastic way to ensure your display stands out and is well-lit to showcase your products in the best possible light. These striking panels feature integrated LEDs to create and diffuse light, transforming and bringing to life any environment.
The LED light, which is available in 3 options (warm white, cool white and colour change RGB), is distributed evenly through the whole panel, thanks to advanced laser 3D v-cut fine lines applied to one side of the panel.
Manufactured from our Cambridgeshire, UK headquarters, Mykon's decorative composite panels can be supplied in a variety of shapes and sizes depending on your specific project requirements.
In addition to retail display stands and shop fittings, our panels can also be used for feature walls and partitions. Partitions can be tailor-made to fit into new or existing systems making them ideal for ever-changing retail spaces.
The B-Clear and B-Clear 'The Series' range have a 78% light transmission rate; light passes through the panel but the product itself remains translucent. This rare quality ensures privacy and results in an area full of natural daylight – making Mykon panels an ideal material for partitioning.
The Mykon team are always happy to discuss new projects so be sure to get in touch to speak to us directly. Alternatively, you can find out more about the range of products we offer on our website here or via our Instagram feed here.