Decorative screen panels and partitions can come in many forms and styles. When it comes to large, open rooms, office spaces or studio apartments it is important to know how to divide up the space effectively. Choosing the right design can instantly transform your home or office and create separate areas with ease and style.
Practical & Functional Partitioning
You can update your old partitioning systems or fill new screen surrounds with a selection of easily integrated Mykon panels to create an environment filled with light as well as interest.
Our panels are bespoke and made-to-order so all that is needed from you is the required dimensions and shape. Decorative screen panels or partitions are then tailor-made to fit into new or existing systems.
Unlike most partitioning systems, many of our panels offer privacy without sacrificing on light transmission. The B-Clear and B-Clear 'The Series' range have a 78% light transmission rate; light passes through the panel but the product itself remains translucent. This rare quality ensures privacy and results in an area full of natural daylight – making Mykon panels an ideal alternative to comparable glass products.
The composite construction of our decorative screen panels and partitions provides an ideal method of partitioning. Each panel is strong yet lightweight, making it easy to install and adapt.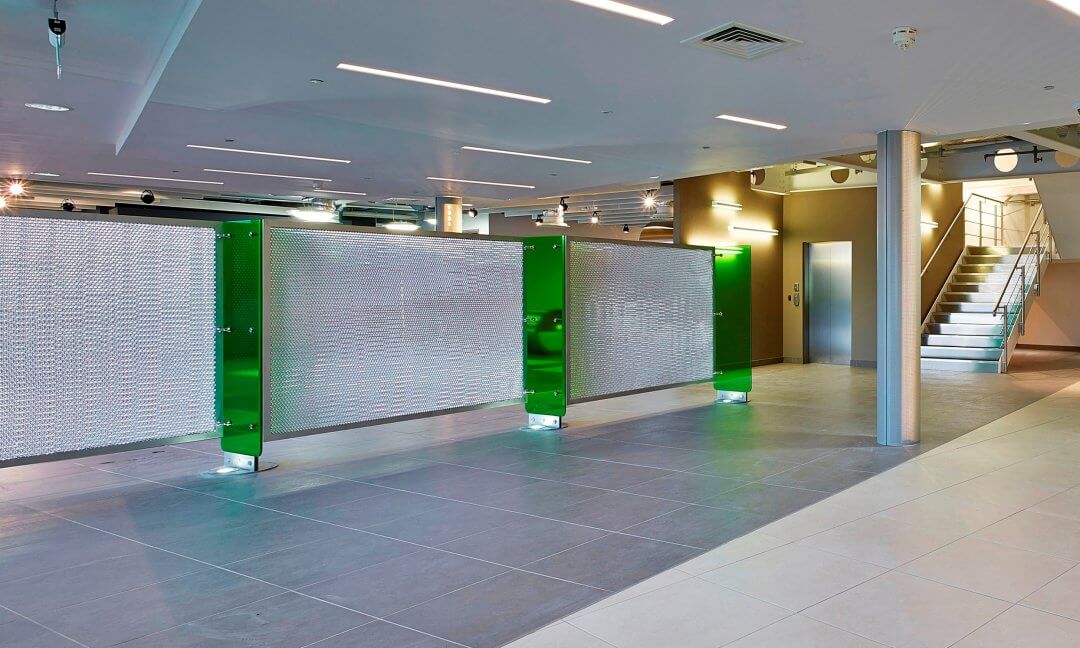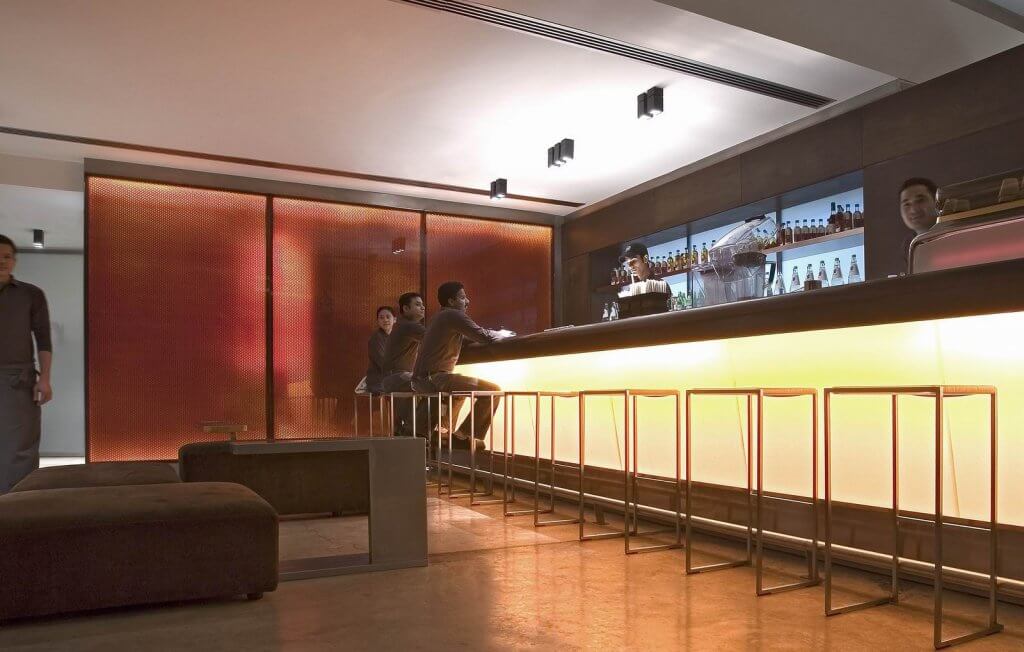 Construction
Polycarbonate or acrylic skins
Aluminium honeycomb core or polycarbonate tubes
UV stable bonding adhesive
Optional Extras
Aluminium, clear or coloured edging
Product Selector
Mykon's decorative screen panels and partitions can be manufactured using the products below:
Project Focus: MTV On-Air
Based in London, MTV On-Air is made up of a creative team of designers who create animation and graphics for MTV Networks Europe. The challenge was to create an inspiring environment to reflect the designers' innovative roles and provide them with a creative space in which to work.
One of the products that needed to be sourced was a partition wall for the conference and IT rooms. This was required to allow light to be transmitted, but at the same time provide privacy and also aesthetic interest.
The architect responsible for re-vamping the MTV On-Air offices, Yen-Yen Teh, director of Emulsion Architecture, decided to use Mykon's B-Clear panels with polycarbonate skins due to their light-transmitting properties. The partitions were framed with aluminium sections built by ABA Building and Design to Emulsion's own bespoke design detail.
The Mykon team are always happy to discuss new and exciting ideas so be sure to get in touch to speak to us about your feature or project. Alternatively, you can find out more about the variety of applications we offer on our website here.