Mykon's composite panels are manufactured by bonding aluminium honeycomb core in between two skins – typically glass or polycarbonate.
Aluminium honeycomb is highly desirable due to its incredibly high strength-to-weight ratio.
The core used in Mykon's panels is manufactured by our sister company, Corex Honeycomb from our Cambridgeshire, UK headquarters.
Our aluminium honeycomb, which is made with Aluminium Alloy Grade 3003 or 5052, follows a very complex manufacturing process as shown in the illustration and more detailed step by step description below: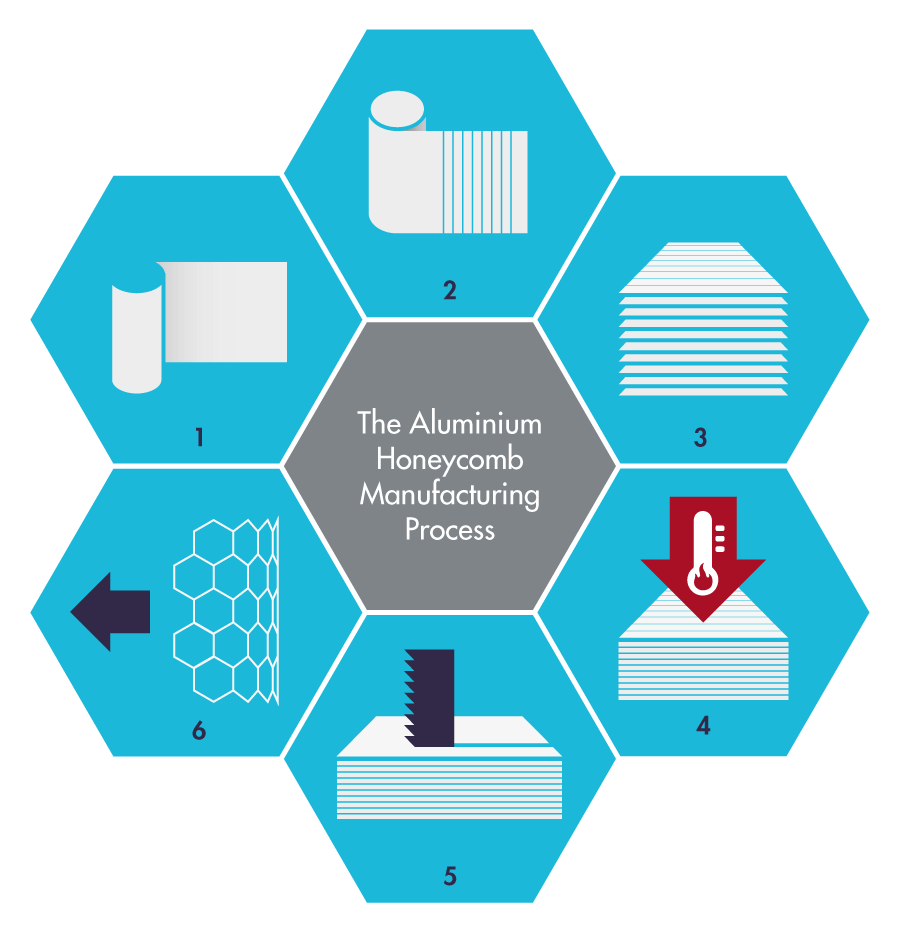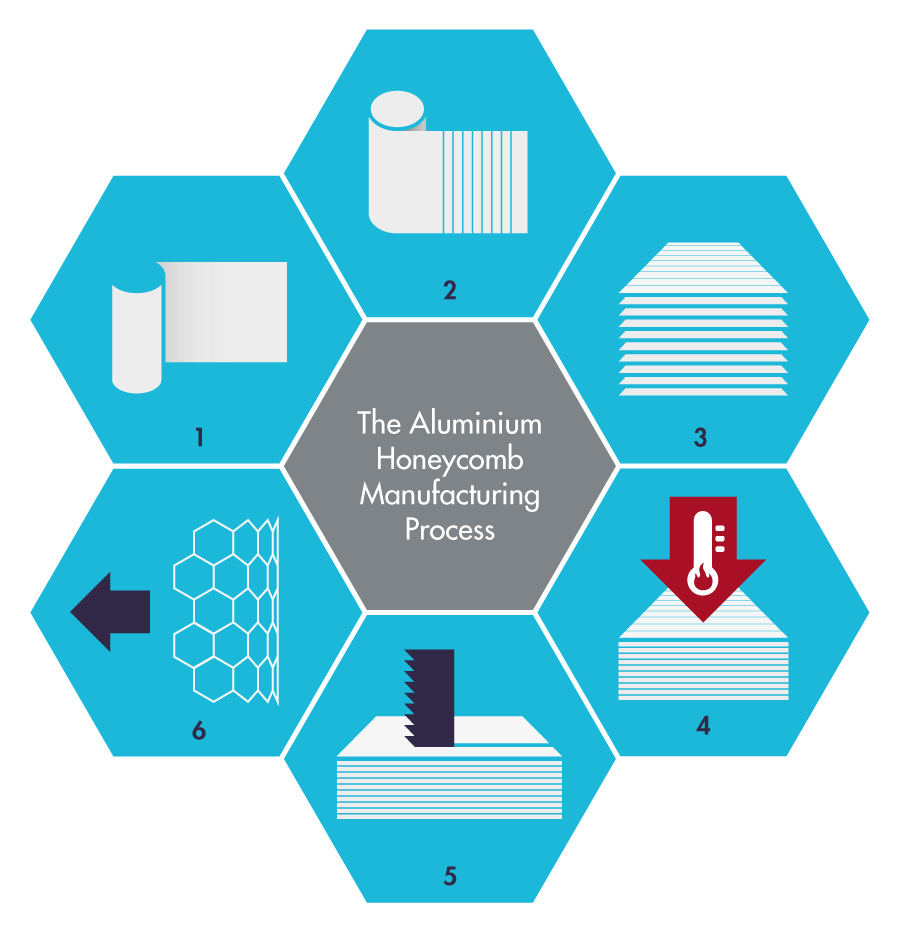 The aluminium honeycomb core manufacturing process begins with a roll of foil.
The foil is passed through a printer for adhesive lines to be printed.
It is then cut to size and stacked into piles using a stacking machine.
These stacked sheets are pressed using a heated press to allow the adhesive to cure and bond the sheets of foil together to form a block of honeycomb.
The block can be cut into slices. The thickness of the slices can be tailored to customer requirements.
The honeycomb is then expanded, which completes the aluminium honeycomb core manufacturing process.
Finally, the expanded aluminium honeycomb core is bonded together in between either glass or polycarbonate skins to create Mykon's striking composite panels.
Honeycomb Cell Sizes
Corex Honeycomb's aluminium honeycomb core is available in a variety of cell sizes, all designed for a wide range of end uses: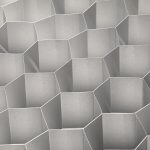 Large Cell Size
Size 25.4mm/ 1", 19.1mm/ 3/4"
These cell sizes are the lightest and most cost effective. They are suitable for less demanding applications such as large panels used in architecture, interior design and building facades.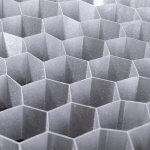 Medium Cell Size
12.7mm/ 1/2", 9.5mm/ 3/8", 6.4mm/ 1/4"
These cell sizes have very good strength, weight and cost ratio. They are suitable for a wide range of applications including marine, rail, construction and motorsport.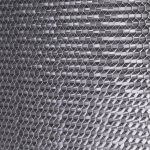 Small Cell Size
4.8mm/ 3/16", 3.2mm/ 1/8", 1.6mm/ 1/16"
These cell sizes result in higher density honeycomb, making the material heavier than larger cell sizes. It achieves the highest strength available. This honeycomb is most commonly used to create extremely resilient sandwich panels.
To find out more about the aluminium honeycomb used to manufacture Mykon's composite panels visit Corex Honeycomb.