Interior design panels manufactured by Mykon are strong, lightweight and unique, making them the preferred material for interior design and architecture projects.
8 reasons why our B-Clear range would make the perfect addition to your next project:
1. Bespoke design and product options
Everything we make is bespoke – we work directly with you to fulfil all your interior design panel needs.We have the expertise to design and manufacture tailored products using a range of material combinations including glass, polycarbonate or acrylic.
A range of core sizes and skins (coloured, frosted, opaque and pearlescent effects) are available. Exposed panel edges can also be finished with a selection of standard edging material if required.
2. Light transmission and diffusion
The B-Clear range has a high light reflectance value and 78% light transmittance value, achieved through the aluminium 'fish eye' centre capturing and diffusing light.
Each individual cell allows natural light to pass through, but together the cells remain translucent to ensure privacy when it is required.
3. Transparency
As part of our core product range we offer transparent and opaque solutions using different coloured skins and cores. This means we can provide an almost limitless amount of eye-catching designs.
4. High strength to weight ratio
The unique geometric design of our panels mean they have an exceptionally high strength to weight ratio.
Mykon panels are constructed with an aluminium honeycomb core making them strong, rigid and lightweight.
Using a lightweight material means less labour is required and transporting the materials is easier, reducing the cost of your project.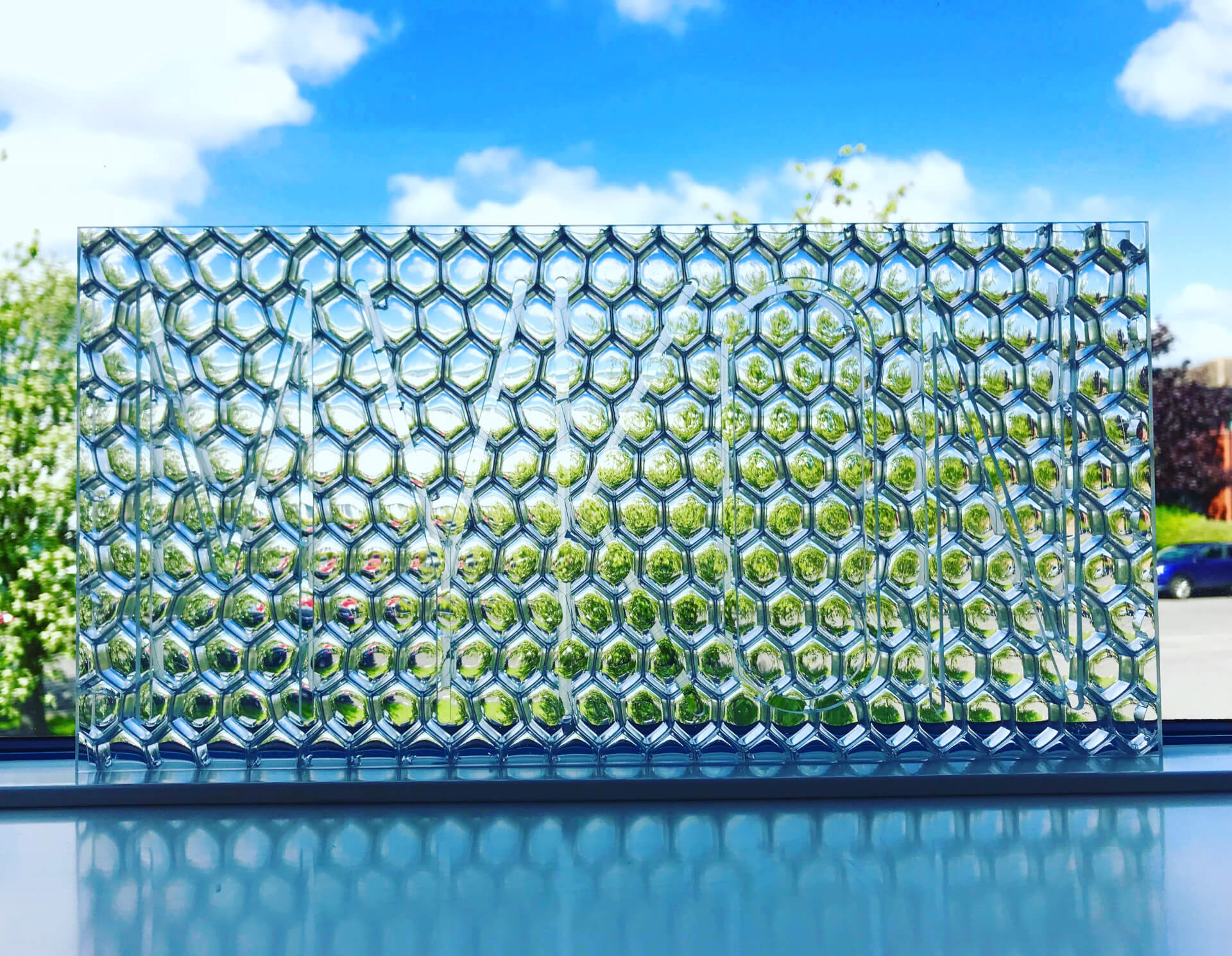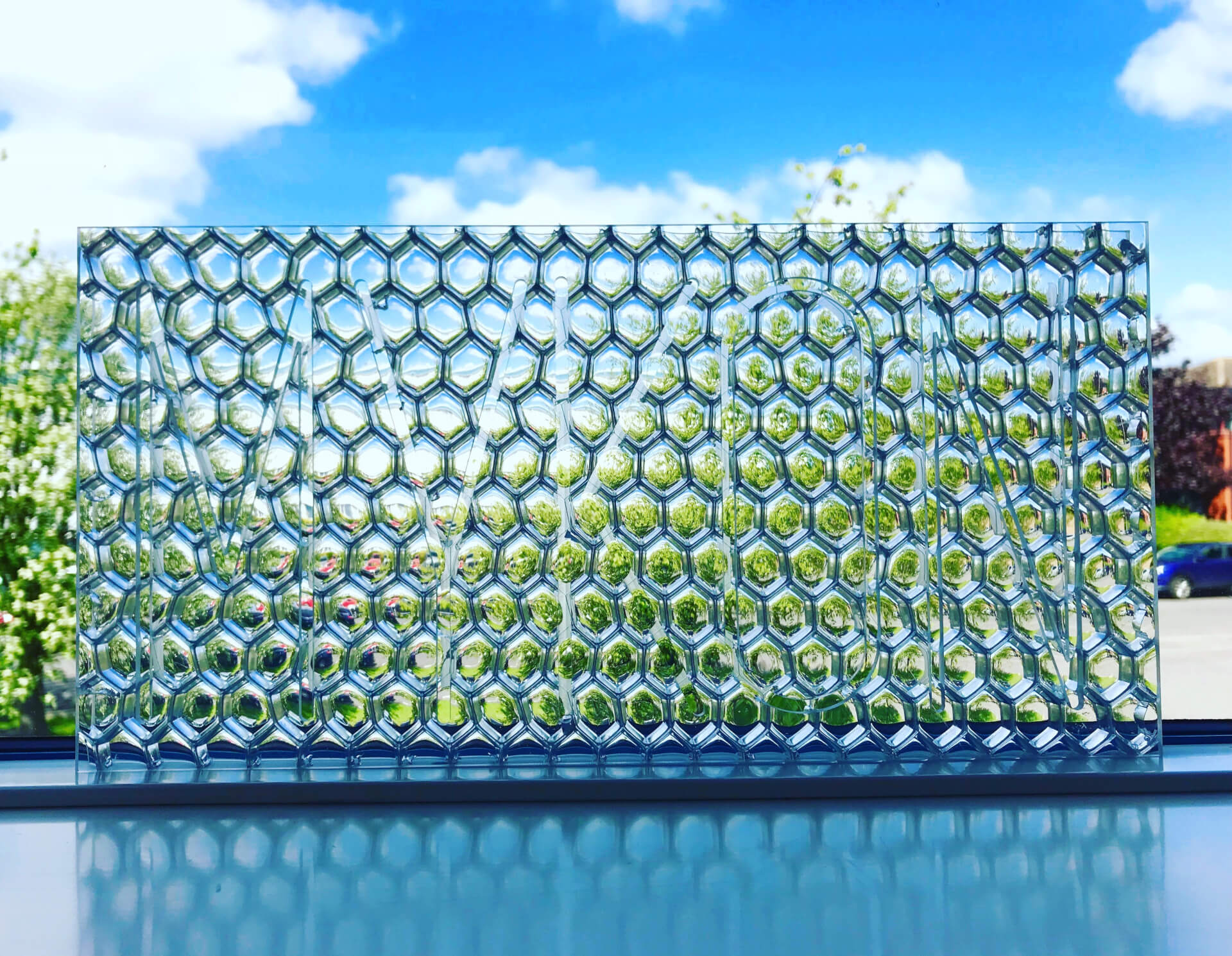 5. Sustainability
The principles of sustainable design inform our work at every level. We collaborate closely with our clients to maximise sustainability by helping you to design buildings to industry standards e.g. BREEAM.
The insulating properties, high light reflectance value, and light transmission level of our B-Clear range can contribute to reducing your carbon footprint.
Our panels can help boost the green credentials of a property or building when used as a 'draught door' or inner door. This formed a key part of their use in the Zero
Carbon House project in Birmingham, where they today play the vital role of retaining heat in the house when the front door is open, without blocking light.
Panels can also be made using recycled glass on request.
6. Fire performance
Standard structural panel thickness when using glass skins is 40mm overall with 6mm glass skins (complete with structural & fire test certificates) although we are capable of creating bespoke panels with a depth of 15mm to 100mm.
7. Durability
Mykon panels are durable, scratch resistant, easy to clean and highly resistant to deflection. Surfaces can be either sandblasted or made non-slip for safety.
8. Quality
In order to give our customers the best possible service, Mykon is certified to the ISO 9001:2015 Quality Management System and ISO 14001:2015 Environmental Management System.
The Mykon team are always happy to discuss new and exciting ideas. Be sure to get in touch to speak to us about how we can assist in designing your perfect feature or project.