Whether you are an architect or interior designer working on your next big project or a homeowner looking for inspiration on designing or decorating your home, our round-up of the best interior design TV shows and architecture documentaries is a great starting point.
In the guide below, we have put together our favourite programmes to watch so that you can get extra tips, ideas, and inspiration whatever your project may be.
Grand Designs
Presented by designer and writer Kevin McCloud, Grand Designs is one of Channel 4's longest and most popular series about home interiors having first aired in 1999. Each episode features different people in the process of building their dream home. The show demonstrates all the challenges and triumphs which come with managing the home renovation process. The properties featured in Grand Designs are completely unique and all feature custom made elements – the only common factor is that they are all extravagant and not only a home but also a work of art. Available to watch on All 4.
Mykon has been involved in a Grand Design worthy project which involved supplying our unique material for the Zero Carbon House, an award-winning eco-home in Balsall Heath, Birmingham UK. John Christophers of Association Architects wanted to show that it is possible to turn an existing property into one with a zero-carbon status. The house needed to use many natural and unusual materials in order to produce at least as much energy as it took in. Polycarbonate-skinned B-Clear was used as the draught door for the house, and several more panels were joined to make a floor-to-ceiling-height panel with a sliding door at the bottom. When shut, this door combined with the panel would work to stop heat escaping from the house. The panels have better insulating properties than glass alone yet let through nearly as much light.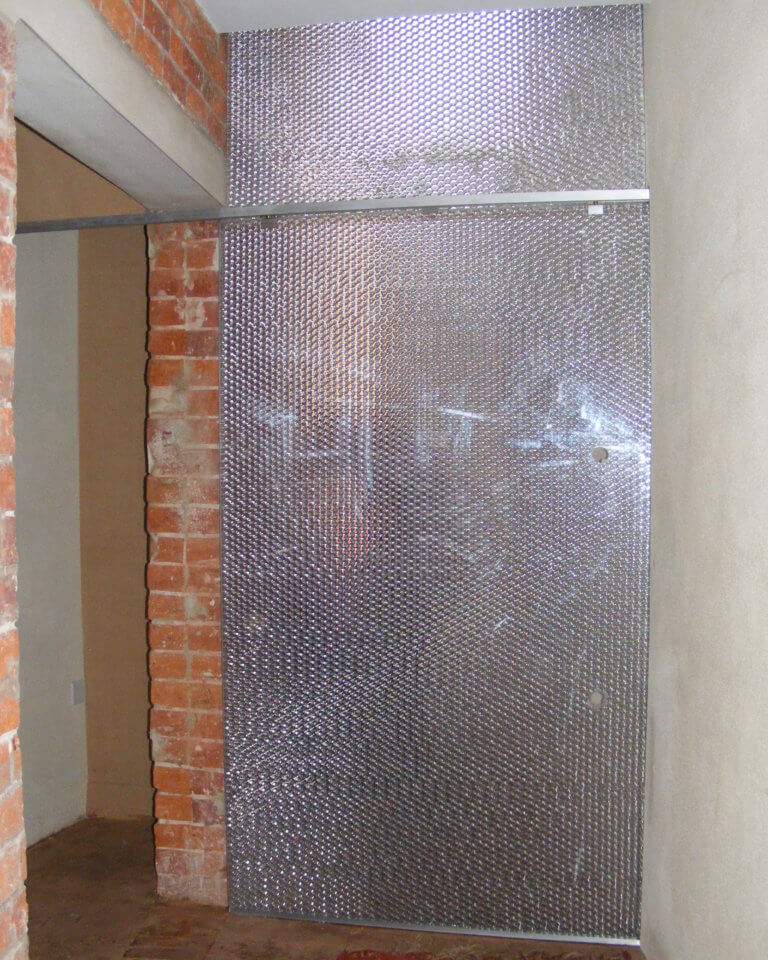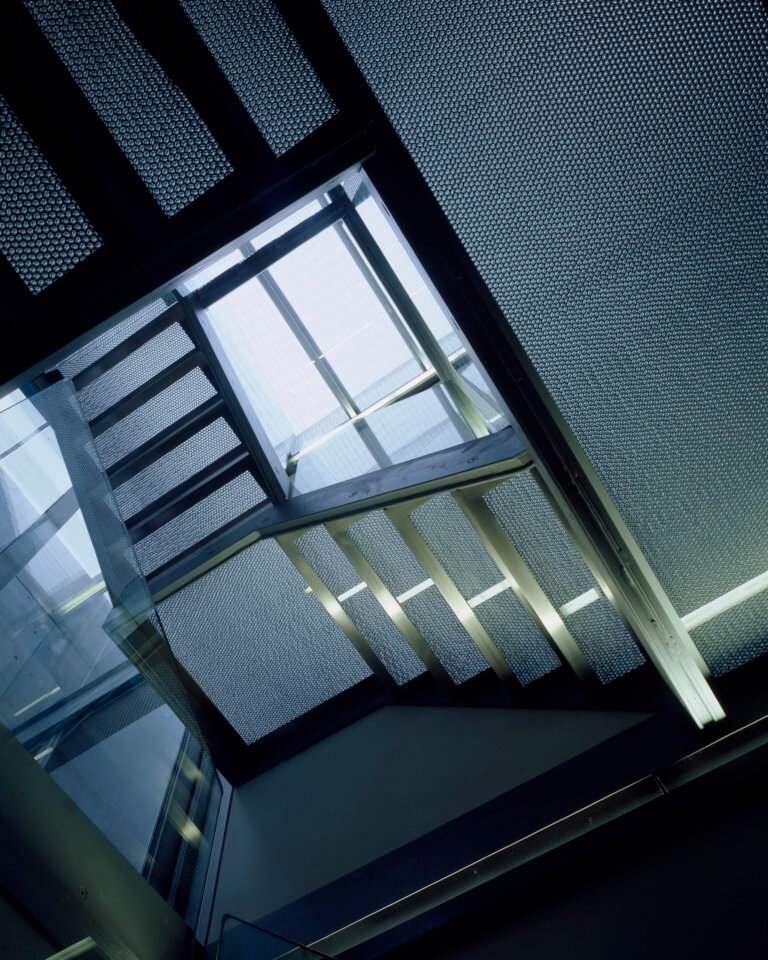 Another interesting project Mykon have been part of is the Light House. Natural light played an important role in architect Gianni Botsford's new build project which compromised of an 800m2 house on a back land site in Notting Hill, London.
As the plot of land was surrounded by other properties, there was little room for natural light to flow through. Gianni Botsford wanted to allow as much light as possible into the lower levels of the house and suggested making a glass floor. Mykon B-Clear fell into the pixelated aesthetic the client was hoping for. The material was translucent rather than transparent producing interesting shadows when illuminated and was therefore used for all the stairs and walkways in the house.
Amazing Interiors
Amazing Interiors is a 12-part American reality television show which showcases homes that, despite their fairly ordinary exterior appearance have truly remarkable and unique interiors. The show features some incredible hidden gems with homes that double as part-time museums, rooms where the owners do not actively live, such as basements, garages, a hockey fan cave, a bunker, and a backyard roller coaster as well as a houseboat on the River Thames with Scandinavian inspired designed. Available to watch on Netflix.
Blown Away
Blown Away is a Canadian reality competition television series featuring glass blowers from around the world competing for a residency at the Corning Museum of Glass. Each episode a new challenge is set which takes viewers on the mesmerizing journey of how blown glass is made. At the end of each episode each piece is evaluated by hosts Nick Uhas and Canadian glass artist Katherine Gray, as well as a famous guest judge with one contestant leaving each time until the winner is crowned. Available to watch on Netflix.

Blown Away truly showcase just how versatile glass is as a material. At Mykon we manufacture toughened glass panels with our signature aluminium honeycomb core bonded in between two toughened glass skins. Our striking panels are suitable for a variety of architecture and interior design applications including partitions, doors, flooring, bespoke furniture, worktops, walkways and staircases.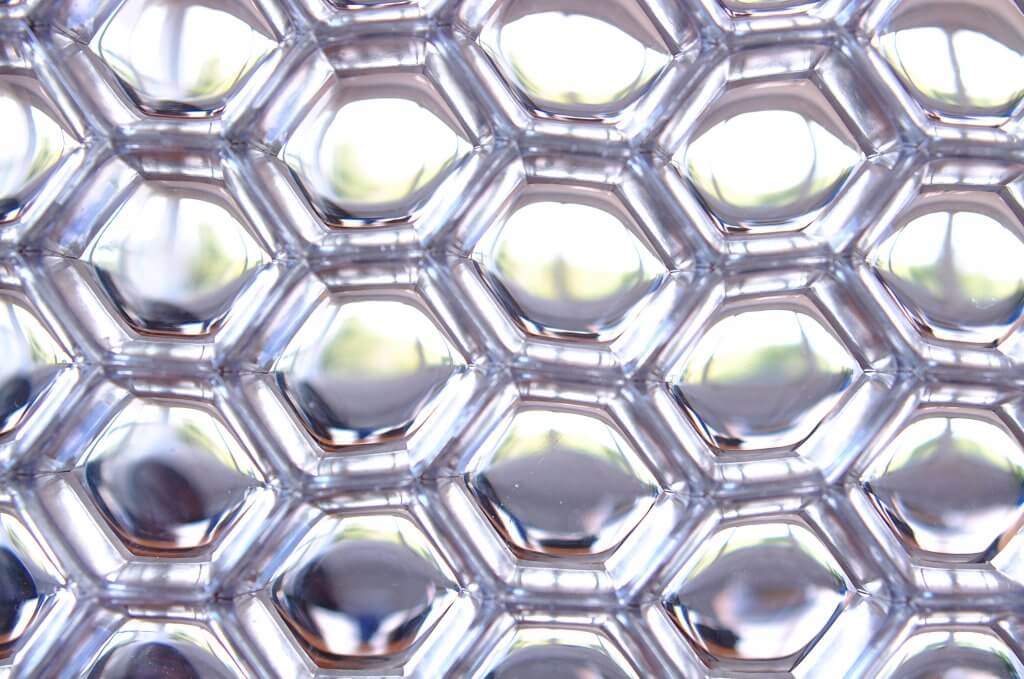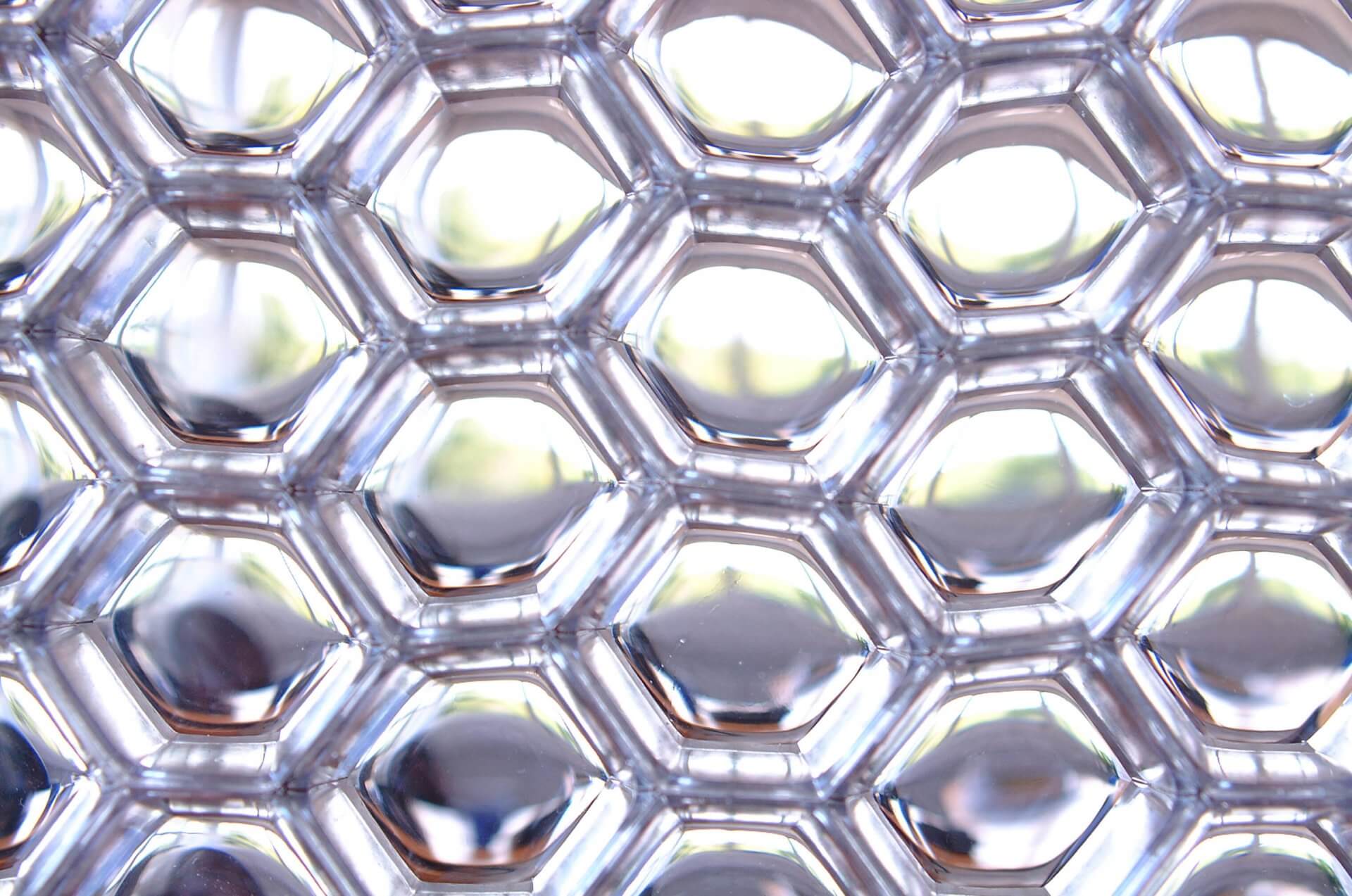 The Great Interior Design Challenge
The Great Interior Design Challenge is the interior design world's answer to The Great British Bake Off. It is an annual television design competition, which first aired on BBC Two in 2014 aiming to find "Britain's best amateur interior designers". In each episode a new location with distinctive architecture is introduced. The contestants have two challenges to undertake with the main challenge involving the redesign of a room in the home of their allocated client to a set brief. The second challenge is usually a last-minute task consisting of the upcycling of an old item. Available to watch on Amazon Prime.
George Clarke's Amazing Spaces 
In this series architect George Clarke explores the extraordinary world of small builds, where the people he meets transform tiny living spaces into the most unique places to live. In each episode Clarke travels around Britain to discover properties where the owners have incorporated ingenious designs to their homes. The series shows homeowners how they can adapt their home using modern techniques to a set budget and brief. Available to watch on All 4.
Abstract: The Art of Design
Abstract: The Art of Design is a documentary series which takes an in-depth look at some of the world's most renowned artists in the field of design. The series showcases designers from a variety of disciplines whose work has shaped our world including illustrator Christoph Niemann, Nike shoe designer Tinker Hatfield, stage designer Es Devlin, architect Bjarke Ingels, automotive designer Ralph Gilles, graphic designer Paula Scher, photographer Platon, and interior designer Ilse Crawford. Available to watch on Netflix.
Minimalism: A Documentary About The Important Things
This documentary examines the many levels of minimalism by looking inside the lives of minimalists from all walks of life including families, entrepreneurs, architects, artists, journalists and scientists. Promoting the idea that less is more, this documentary is not entirely focused on interior design but promotes the topic of minimalism which is currently a trend in the design world. Available to watch on Netflix.
Tiny House Nation
Tiny House Nation is an American reality television series hosted by renovation experts John Weisbarth and Zack Giffin. The series promotes the eco-friendly "tiny-house lifestyle" – a movement that encourages people to use only the space they need. Tiny House Nation follows Weisbarth and Giffin as they travel across America helping families build their dream houses that are no bigger than 500 square feet (46 m2). Available to watch on Netflix.
Have we missed a great interior design TV show or architecture documentary in our round-up? Contact us with your recommendations and let us know.