A quick way to revamp your outdoor living space without committing to a full renovation is to invest in some new garden furniture and outdoor flooring.
Research from the Royal Institution of Chartered Surveyors (RICS) has highlighted how important outside space will be to buyers post-pandemic. ''Unsurprisingly, 81% of respondents across the UK said that there will be a rising desire for properties with gardens or balconies,'' Centrick.co.uk quotes the research.
With this in mind it would be a great time to invest in your garden if you are planning to sell your home or just want to make an investment for yourself to enjoy.
With their striking geometrical design Mykon's composite panels are a great material to use if you are looking to add a unique and modern look to your outdoor living space.
Our panels are manufactured by bonding an aluminium honeycomb core in between toughened glass skins creating the distinctive ''fish-eye'' effect synonymous with our standard B-Clear range.
Mykon's panels are suitable for both non-structural applications including furniture as well as structural applications such as walkways and flooring.
They can be used to make garden furniture including tables and chairs perfect for al fresco dining during every season but are just as suitable for partitions or as dividers for both external and internal spaces. Our B-Glow panels are manufactured with LEDs creating a spectacular visual appearance both during the day and night-time.
When used for flooring the composite structure of the panels means that they are lighter than ordinary glass panels. The high-performance panels are scratch resistant, easy to clean and highly resistant to deflection. Surfaces can either be sandblasted or made non-slip for safety. Underlighting or backlighting can also be applied to create different moods.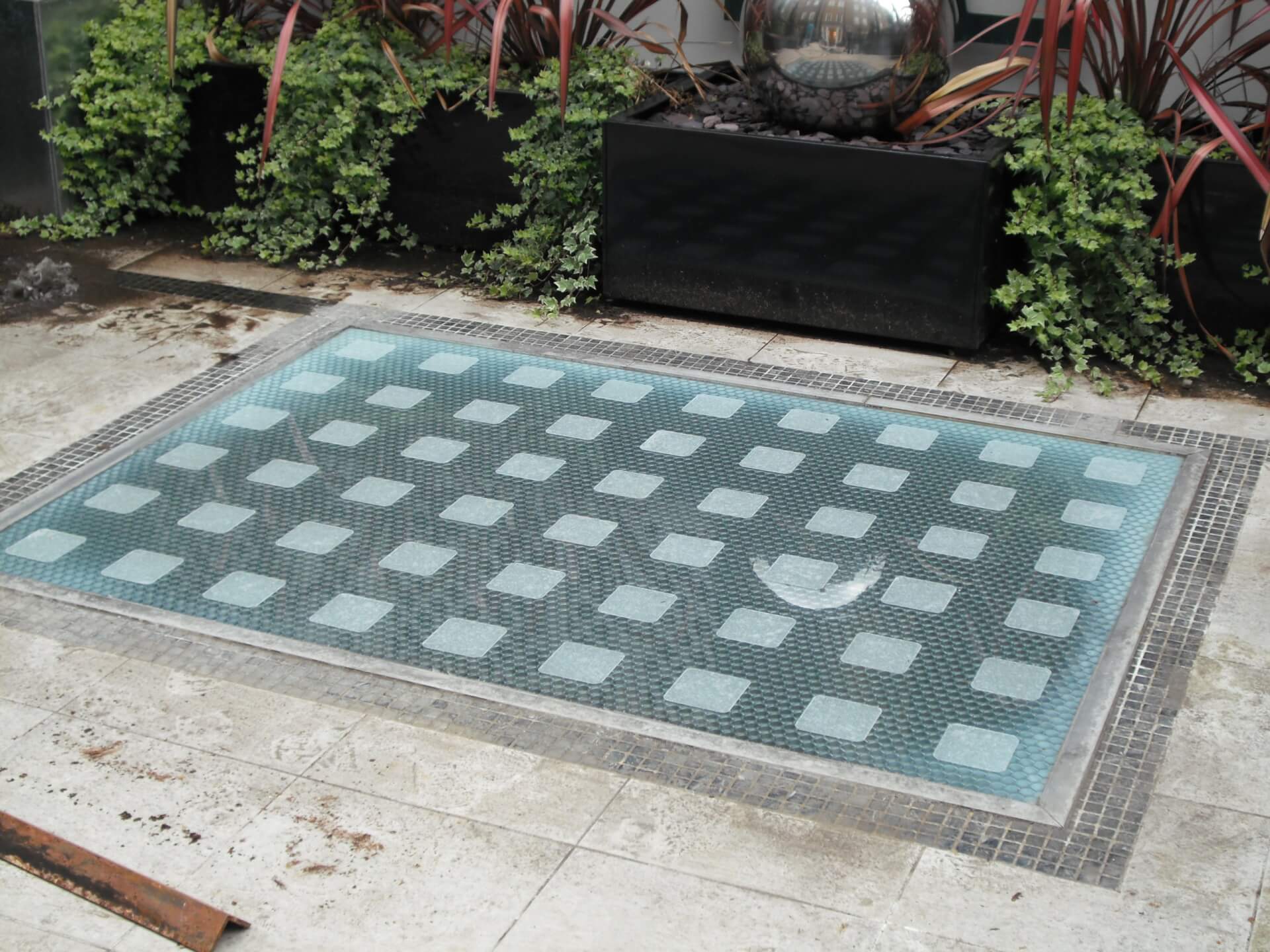 The panels can also be used to create a visually appealing garden canopy. Depending on how much light you want to let in different frosted or opaque finishes can be applied.
The Mykon team are always happy to discuss new projects so be sure to get in touch to speak to us directly. Alternatively, you can find out more about the range of products we offer on our website here or read about our previous projects here.
Sources:
https://centrick.co.uk/news/why-sellers-need-to-prioritise-their-garden-outdoor-space/