Mykon's ceiling panels are suitable for a range of home and office applications. They offer a great low maintenance alternative to painting and decorating hard to reach areas.
Our range of ceiling panels are functional, quick and easy to install, creating an eye-catching finish at a great price. Mykon's practical panels, which can be wiped clean in seconds, can be used in any room of your home or office, including the kitchen, bathroom, bedroom or meeting room.
Mykon ceiling panel range:
Mykon's ceiling panels can be manufactured using the products below:
Mykalite
Mykalite suspended ceiling tiles can be manufactured to fit into all standard suspended 600 mm x 600mm modular grid systems and can be used in numerous configurations. They are lightweight and designed to be enduring and virtually maintenance free making them the perfect addition for any home or office.
Mykalite is made from high-quality aluminium sheets which are pressed, creating a unique shallow egg box profile, and then insulated with PIR foam. Depending on the desired finish and project specifications, the panels can be supplied in their natural aluminium state or painted in a variety of colours.
They are ideal as bathroom ceiling panels but also create a truly fascinating feature within any office, leisure or retail environment.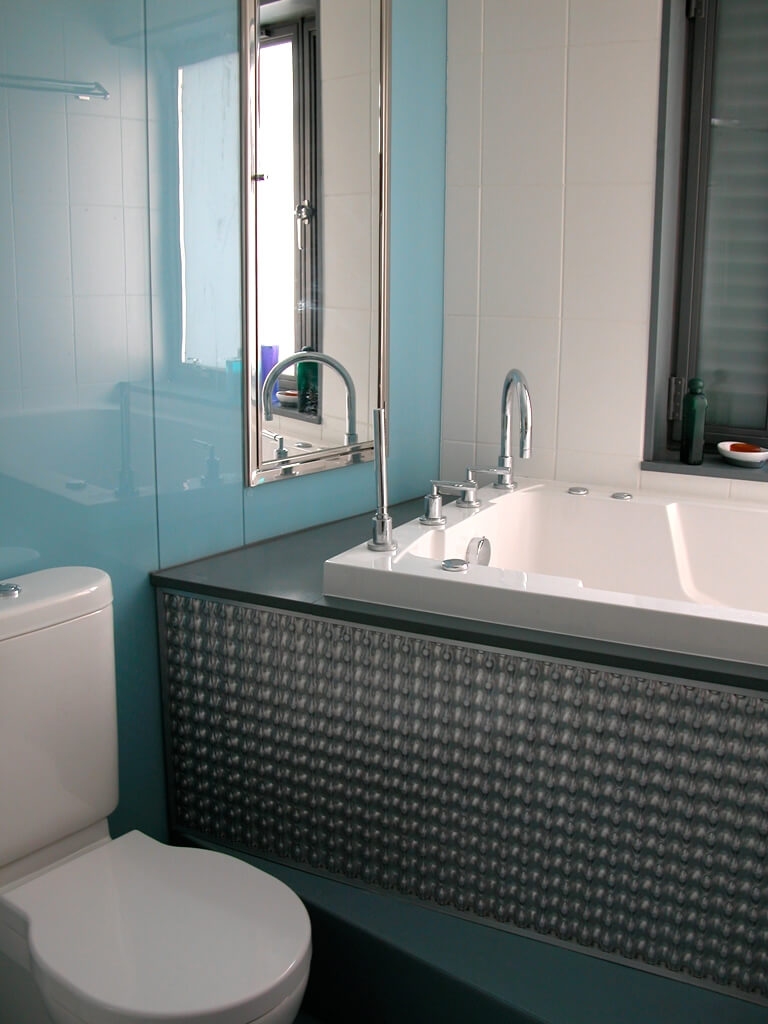 Pressload
Pressload is a lightweight, high strength pressed aluminium panel which uses a specially designed geometry, similar to an egg box. It is an eco-friendly material as it is composed of mainly recyclable materials. Pressload is a low-cost component and is suitable for high volume mass production as it can be manufactured from a range of thermoplastic materials. Its design versatility enables it to be suitable for various applications where tactile properties are more important.
B-Clear, B-Clear 'The Series' and Crystal Glaze
By placing aluminium honeycomb core between toughened glass or polycarbonate skins, Mykon's B-Clear, B-Clear 'The Series' and Crystal Glaze decorative composite panels provide architects and interior designers with a striking range of products. Their unique 'fish-eye' effect (produced by the special way the materials are bonded) makes the panels aesthetically pleasing and still ensures privacy without forming a barrier to light. Mykon offer transparent and opaque solutions using different coloured skins and finishes.
The Mykon team are always happy to discuss any project requirements so be sure to get in touch to speak to us directly. Alternatively, you can find out more about the range of products we offer on our website here or via our Instagram feed here.