Soundproofing is vital in conference rooms and office spaces where privacy and concentration is required. By using the correct materials, you can effectively eliminate echoes within the room, and produce greater sound clarity.
With their translucent and visually appealing aesthetics, Mykon's decorative aluminium honeycomb composite panels provide privacy while allowing ample daylight and directional views.
The geometric design and unique 'fish-eye' effect (produced by the special way the materials are bonded), increases visual transparency and provides those in the conference room with plenty views outward.
Soundproofing conference rooms:
Placing Mykon's decorative aluminium honeycomb composite panels around the perimeter of a conference room, wall or ceiling, helps direct any soundwave reflections out of the room. This in turn creates a space in which you can securely conduct meetings, teleconference calls and audio / video presentations privately without outside noise coming in or inside noise leaving the room.
All our panels are custom cut to the size required and based on the available surface space of the conference room.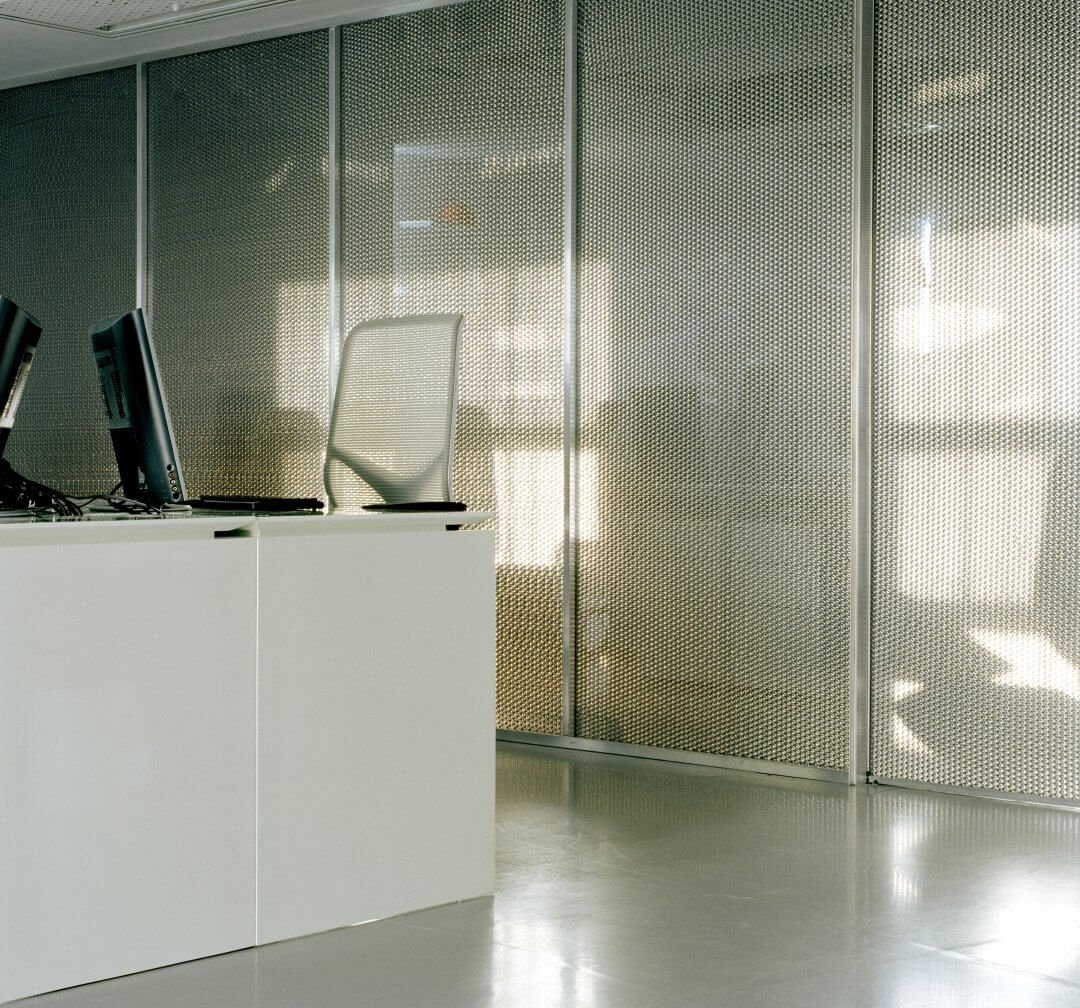 Soundproofing existing office spaces:
Controlling noise levels can be a real challenge when working in open plan office spaces. Mykon's decorative aluminium honeycomb composite panels can help reduce the noise when used as partitions and screens.
Partitions and screens are a great way to divide an open plan office into separate spaces. Unlike most partitioning systems, many of our panels offer privacy without sacrificing on light transmission. The B-Clear and B-Clear 'The Series' range have a 78% light transmission rate; light passes through the panel but the product itself remains translucent. This rare quality ensures privacy and results in an area full of natural daylight – making Mykon panels an ideal alternative to comparable glass products.
Our easily integrated panels are made-to-order so all that is needed from you is the required dimensions and shape.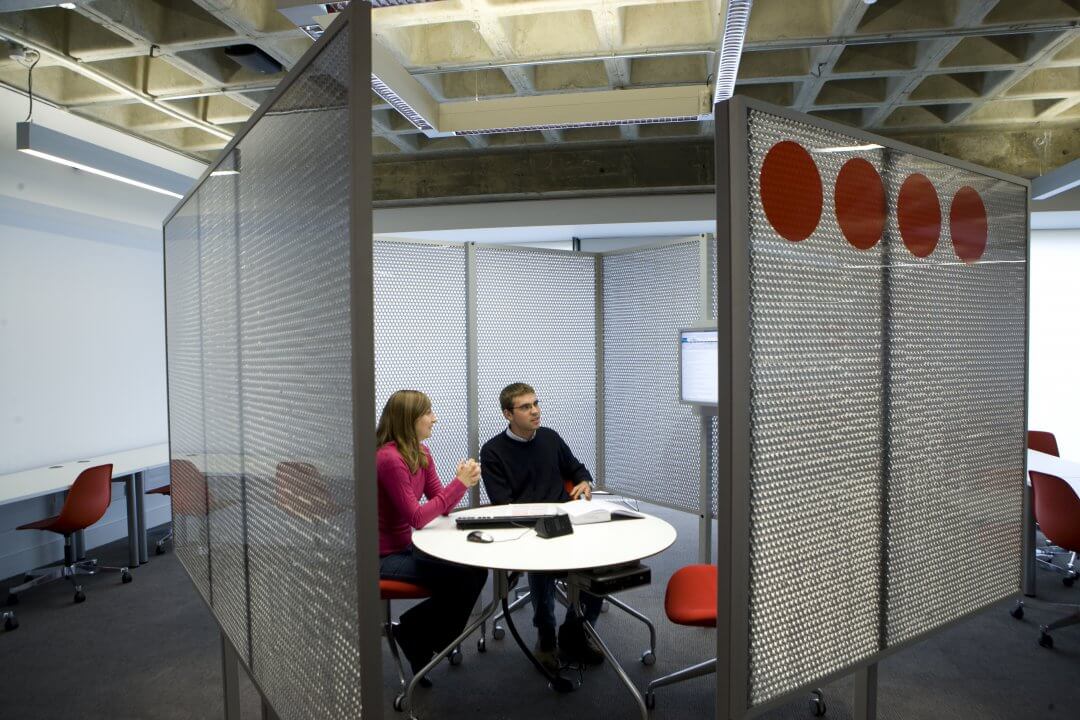 Soundproofing new build office spaces:
When building large office areas, it is important to know how to divide up the space effectively. In designing a new conference room or office space, it is vital to look at how best to optimise every inch of space. Mykon's decorative aluminium honeycomb composite panels can help absorb and convert the echoes from open plan spaces, giving greater clarity to the original sound in the room. This makes them a great choice for conference rooms and partitions. With this in mind, our team is always on hand to help from the outset and during the planning stages.
Our composite panels, manufactured using toughened glass or polycarbonate skins, are available in a range of transparent and opaque solutions using different coloured skins.
The Mykon team are happy to discuss any project requirements so be sure to get in touch to speak to us directly. Alternatively, you can find out more about the range of products we offer on our website here or via our Instagram feed here.