Composite worktops by Mykon are perfectly suited for domestic and commercial use. Available in a wide variety of colours, finishes and shapes, their unique honeycomb 'fish-eye' or pressed aluminium centres help to create a memorable environment.
Mykon's panels can be used for different types of work surfaces/worktops. Applications such as bars, shop counters, dining tables and desks are all suitable choices for use of Mykon's eye-catching panels.
Several varieties are available to offer an environment perfectly tailored to your business. B-Clear's high light transmission and reflection rates can make even a small space seem bigger and brighter.
Cladding
As well as panels, two cladding products are available: Chillida and Pressload. Chillida consists of aged steel panels, which add a touch of class to any restaurant with their stunning rusted effect.
After the steel has been sufficiently exposed it is sealed with a matt lacquer, preventing rust transferring from the surface.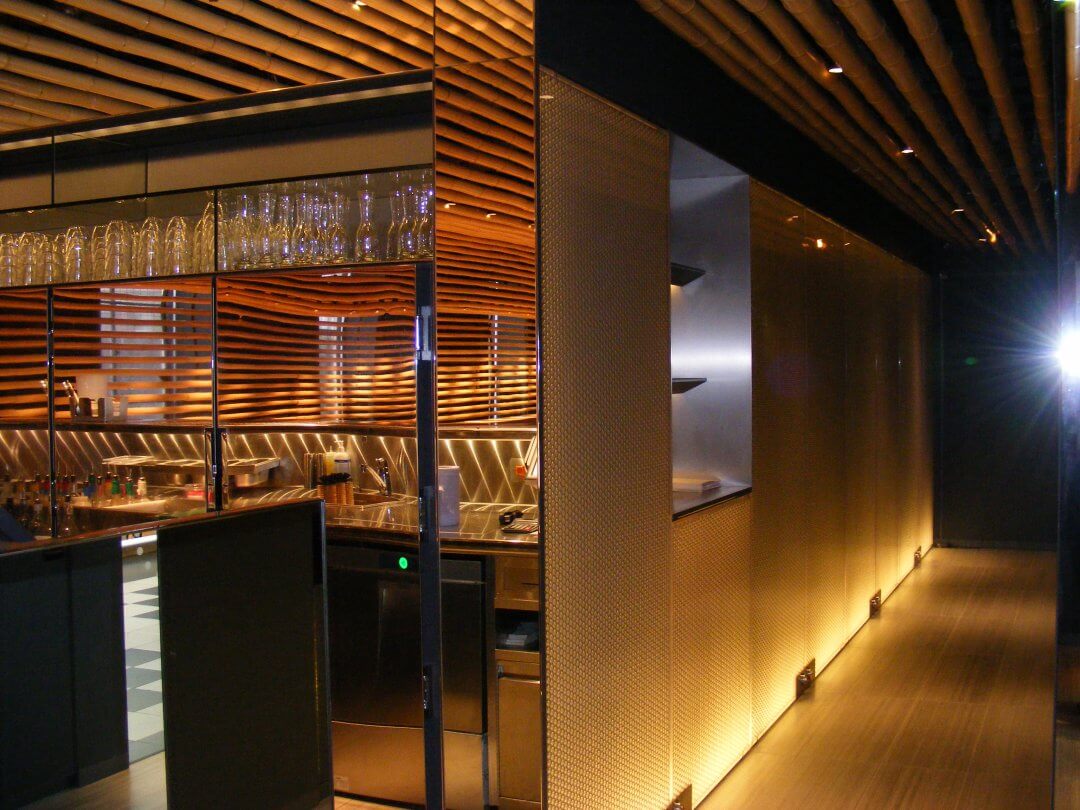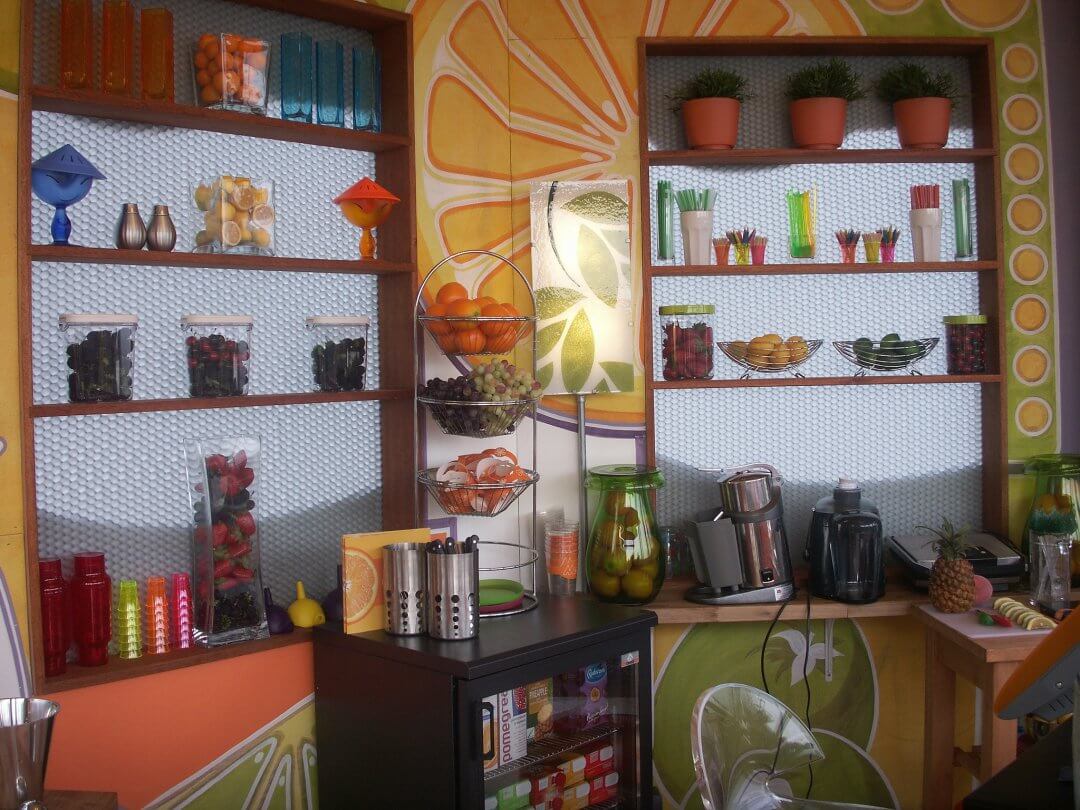 Construction
Toughened glass, acrylic or polycarbonate skins
Aluminium honeycomb core or pressed aluminium sheet
UV stable bonding adhesive
Optional Extras
Aluminium, clear or coloured edging available
Shatter Retention System – In the unlikely event that the glass should fracture, the composite structure retains the glass pieces, preventing the kind of shattering to which ordinary glass is prone.
Product Selector
Mykon's composite worktops can be manufactured using the products below:
Project Focus: Nino Restaurant
Nino restaurant in Bahrain was looking for an interior that reflected the brand's existing style. The contemporary restaurant wanted to attract both young, trendy customers between the ages of 18-30 as well as families, since many visitors frequently travel from Saudi Arabia during the weekends.
Working with UdA Architects, Mykon's B-Clear panels with amber-coloured skins were positioned in the lounge waiting area as a freestanding backdrop. The use of effective lighting achieved a subtle amber glow that complemented the coffee brown Corian and opal plexiglass bar. This resulted in a fresh and welcoming environment.
The Mykon team are always happy to discuss new and exciting ideas so be sure to get in touch to speak to us directly. Alternatively, you can find out more about the variety of applications we offer on our website here.