The Customer – Nino Restaurant
Nino restaurants are generally targeted at the younger generation. However, the contemporary restaurant located in Bahrain wanted to attract both young, trendy customers between the ages of 18-30 as well as families, since many visitors frequently travel from Saudi Arabia during the weekends.
The Challenge
Nino restaurant was looking for an interior that reflected the brand's existing style. The requirement was a warm and welcoming atmosphere that would appeal to Nino restaurant's existing younger clientele as well as to families.
Nino restaurant chose Massimiliano Camoletto of UdA Architects to help them achieve their goal. UdA Architects' projects have been described by the critics as an example of an ultra-sophisticated architecture with a specific concern for sensory perception, materials, light and surfaces making them the perfect choice for the project.
The Solution
UdA Architects felt that the solution for achieving a young, vibrant atmosphere would be to use various materials of different colours and structures. They selected Mykon's B-Clear aluminium core panels, with amber-coloured skins from the colour series range.
The Outcome
The panels were positioned in the lounge waiting area as a freestanding backdrop. The use of effective lighting achieved a subtle amber glow that complemented the coffee brown Corian and opal plexiglass bar.
This resulted in a fresh and trendy yet welcoming environment. The Mykon panels offered a warm backdrop for customers socialising and relaxing. Nino restaurant was also pleased to have maintained the fashionable atmosphere that they were so keen to embody.
"The finished result looked great." - UdA Architects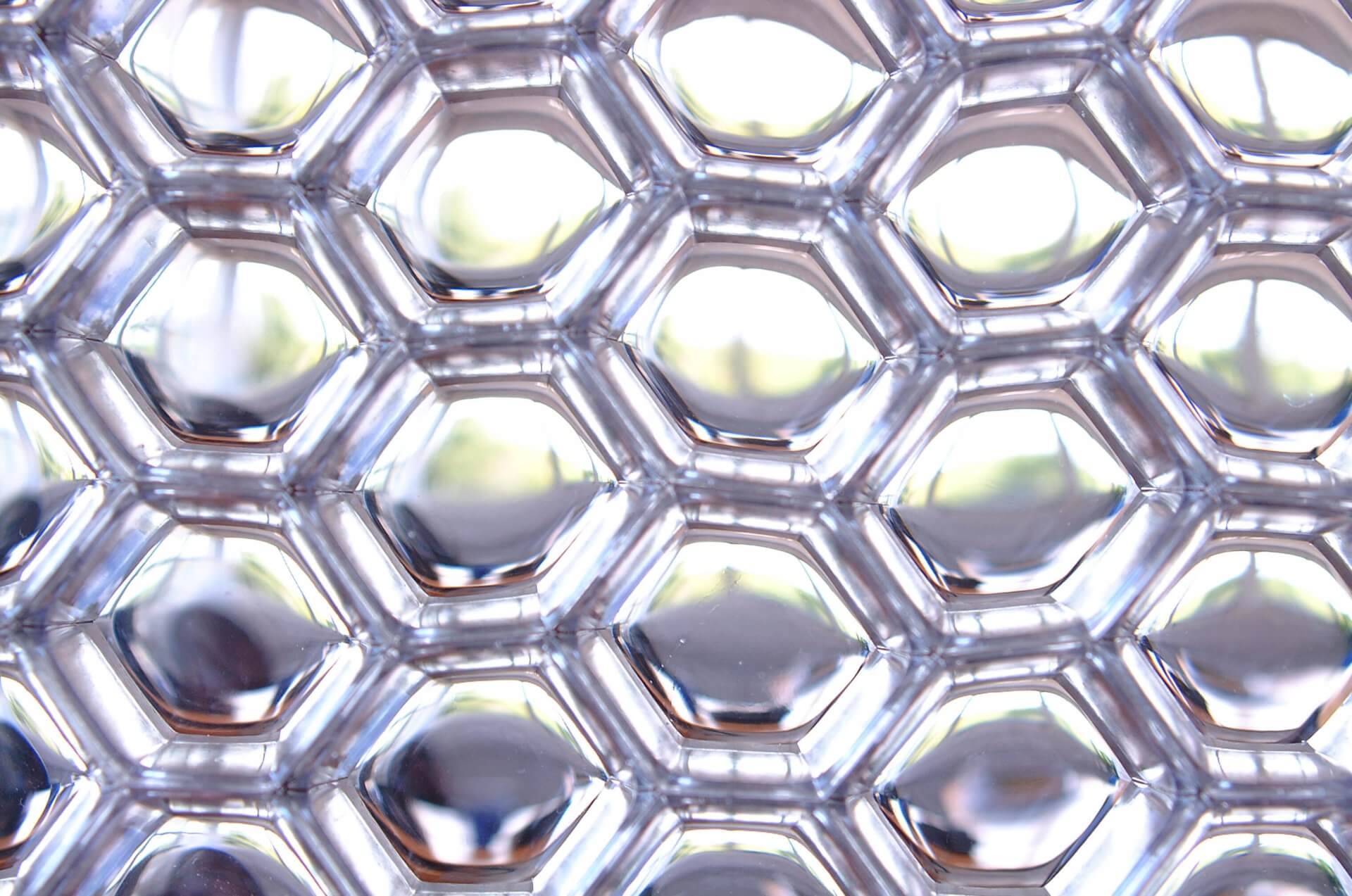 Product Used:
B-Clear 'The Series'
Strong aluminium honeycomb panels encased in 3mm acrylic skins
Choose from a wide range of colours, or apply backlighting for a stunningly contemporary look.
Available in several effects including translucent, day-glow and pearlescent.
More about Mykon's B-Clear 'The Series' products here.