The Customer – MTV On-Air & Emulsion Architecture
MTV is the world's most-watched television network and the leading multimedia brand for the youth. This project involved the re-vamping of MTV's Camden, London headquarters for MTV On-Air, their in-house creative and production department.
MTV On-Air is made up of a creative team of designers who create animation and graphics for MTV Networks Europe. MTV tasked architect Yen-Yen Teh, director of Emulsion Architecture with the project who showed real interest in Mykon's products.
The Challenge
The challenge was to create an inspiring environment, using good design and interesting materials. It needed to reflect the designers' innovative roles and provide them with a creative space in which to work.
One of the products that needed to be sourced was a partition wall for the conference and IT rooms. This was required to allow light to be transmitted, but at the same time provide privacy and aesthetic interest. 
The Solution
Mykon's B-Clear panels were shortlisted due to their light-transmitting properties. Yen-Yen decided to use the B-Clear panels with polycarbonate skins. The partitions were then framed with aluminium sections built by ABA Building and Design to Emulsion's own bespoke design detail. Both Emulsion and MTV were happy with the finished look. Today, the panels at MTV On-Air intrigue visitors and staff alike.
"The panels are a great talking point in the office." - Yen-Yen Teh, Emulsion Architecture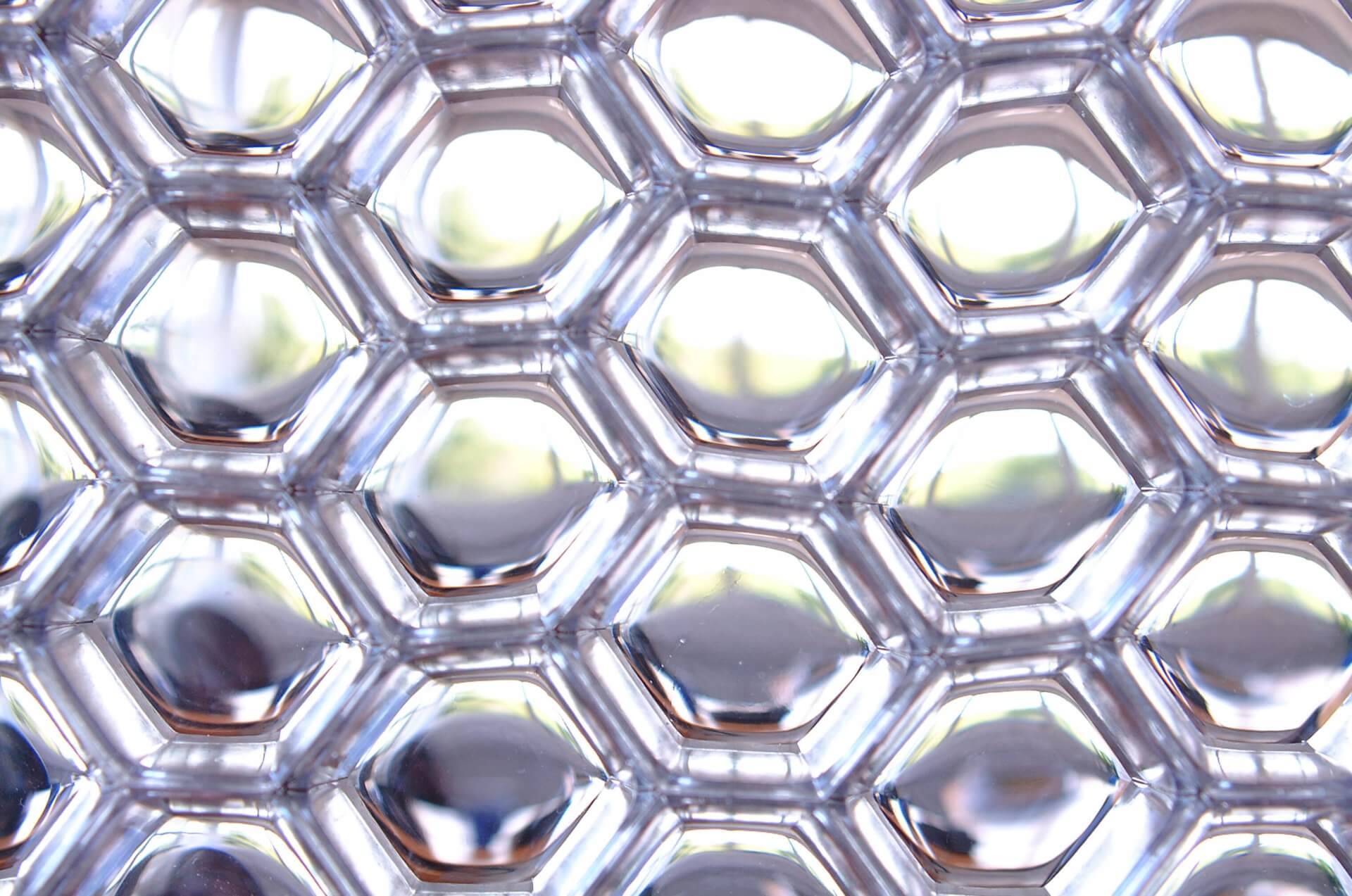 Product Used:
B-Clear
Aluminium honeycomb core encased in glass or acrylic skins.
Each individual cell allows light to pass through, but together the cells remain translucent to ensure privacy when it is required.
Lightweight but strong, B-Clear is ideal for incorporating into partitions, screens and floors.
More about Mykon's B-Clear product here.