The Customer – Creative Exchange & 5th Studio
Creative Exchange is a project based in St. Neots, joint funded by Huntingdonshire District Council and central government. The project comprises of studio style offices designed to encourage idea generation and innovation within creative industries.
The Challenge
Creative Exchange provides a haven to nurture and develop new businesses in the local area. The council worked in conjunction with their chosen architects, 5th Studio, based in Cambridge and the Creative Exchange team. The brief given to the project's architects was to create a stimulating environment for employees and businesses using the centre. To encourage this, the design of the building and materials had to encapsulate the Creative Exchange ethos in terms of encouraging creativity.
The Solution
Mykon's B-Clear product was chosen for a variety of reasons, primarily its unique aesthetic qualities. Creative Exchange was particularly impressed by B-Clear's light-dispensing abilities. The B-Clear panels were used underneath the staircase to increase the flow of light into the corridor and surrounding area.
The Outcome
The B-Clear panels compliment the rest of the building's design perfectly and meet the objectives set in the brief regarding the use of light. The client is very happy with the outcome and would happily consider Mykon for future projects. Since the building was completed, it has been recognised with numerous awards, including a RIBA Award and a British Construction Industry Award.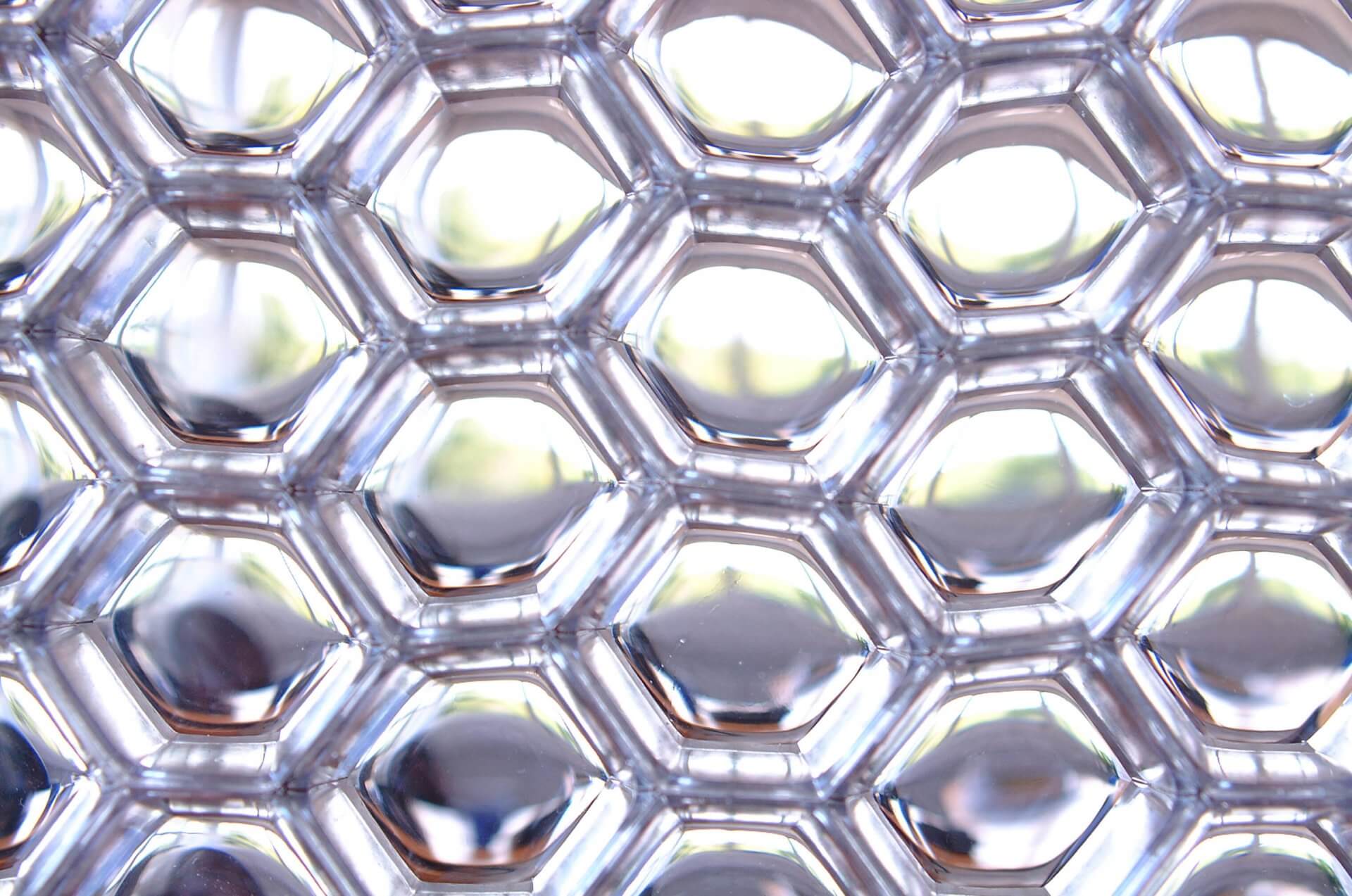 Product Used:
B-Clear
Aluminium honeycomb core encased in glass or acrylic skins.
Each individual cell allows light to pass through, but together the cells remain translucent to ensure privacy when it is required.
Lightweight but strong, B-Clear is ideal for incorporating into partitions, screens and floors.
More about Mykon's B-Clear product here.