The Customer – Aquamass & Olivier Lapidus 
Aquamass designs and creates a range of stunning baths with a focus on modern living. These bathrooms are intended to take control of space, acting as the focal point within living spaces dedicated to wellbeing.
In 2012, Aquamass announced that the famous designer Olivier Lapidus would be creating a new range for the company; the 'Black Tears Collection'. With a focus on fashion through the decades, Mykon panels were selected to represent the current era: that of technology.
The Challenge
One of the biggest challenges facing the team on this project was ensuring the panels were waterproof. As the panels would need to be fitted around the bath using 45 degree mitre joints at each corner, it was crucial that the technical team found a way to ensure a smooth finish.
This would allow the seals at the corners to be as tight – and therefore as waterproof – as possible. Mykon was also challenged to create the effect desired by the customer, who wished to use lighting and transparency but did not want the plumbing to be exposed.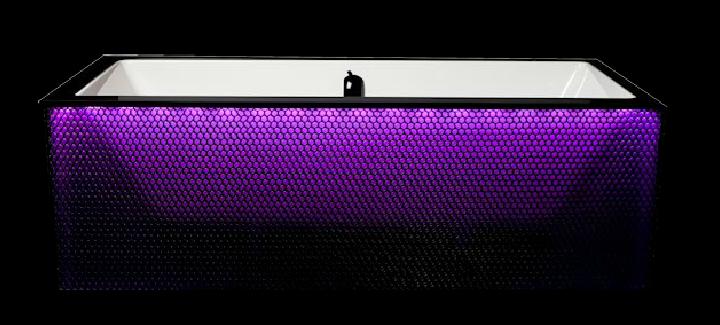 The Solution
To create the desired translucent effect, Mykon recommended its Crystal Glaze product. Consisting of aluminium core sandwiched between two acrylic surfaces, one of which was frosted, Crystal Glaze obscured the plumbing but still allowed the outline of the bath to be seen when mood lighting was utilised. The honeycomb was painted bold black as requested by the client.
Using state-of-the-art engineering equipment available at the Mykon site, the 45 degree angles were cut slowly over a 24-hour period to create smooth edges perfectly suited to tight bonding.
Mykon also provided tailored technical support and advice to Aquamass to help them get the most out of their new panel. A solid aluminium spacer bar and silicon sealant were used to help waterproof the panel.
The Outcome
After the initial order was received for the showroom bath, another order was placed by Hotel Félicien, an Olivier Lapidus' luxury hotel in Paris. Both Aquamass and Olivier Lapidus were extremely pleased with the overall finish and amount of individuality displayed by the panels. Mykon now forms a permanent part of the Black Tears Collection.
"The panels are super. A big thank you!"- Aquamass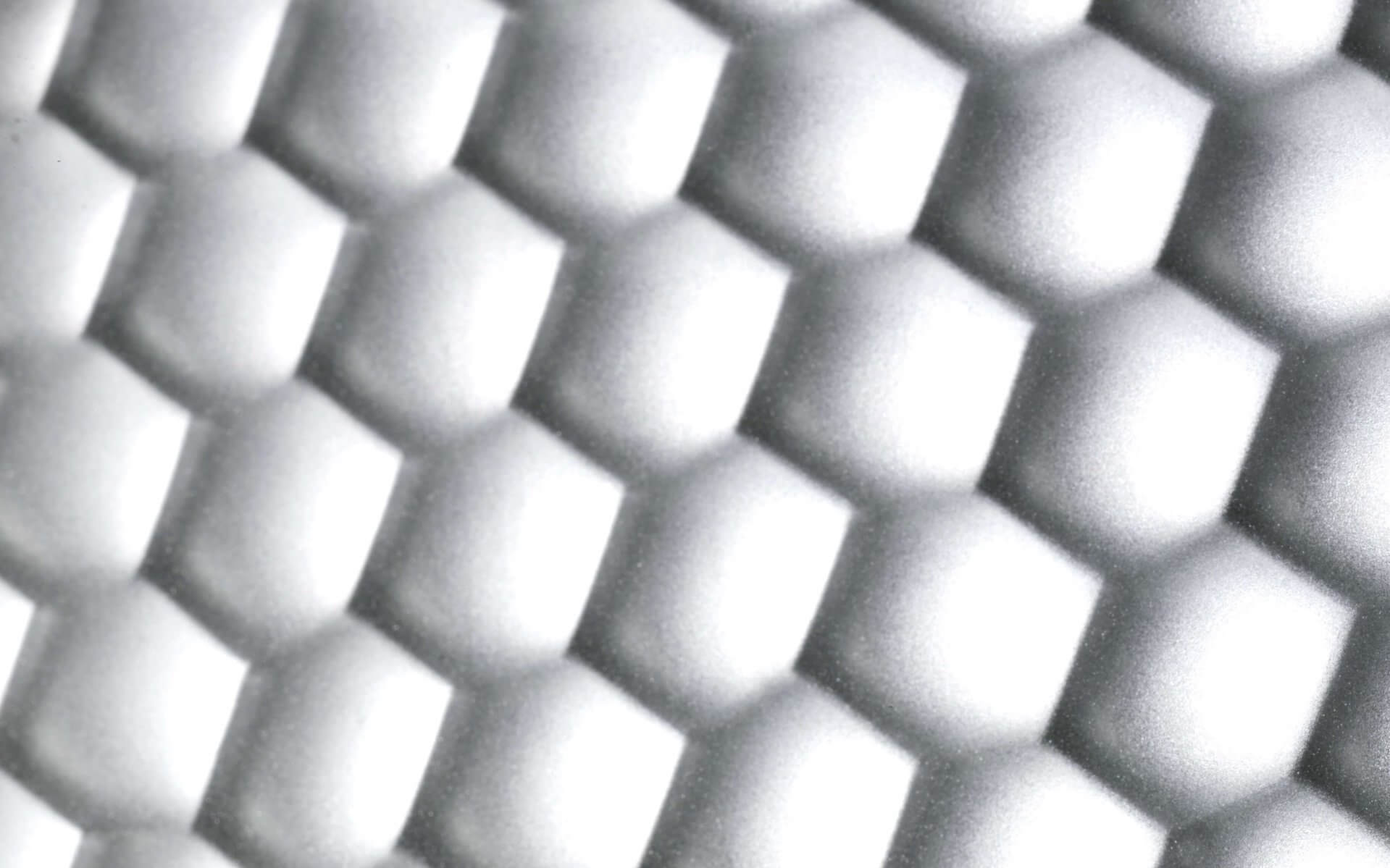 Product Used:
Crystal Glaze
Aluminium honeycomb core is sandwiched between acrylic sheets, with one or both surfaces frosted.
The panel produces eye-catching silhouette effects when part of the panel is in shadow.
This hand-made design yields individual quality and uniqueness to each panel.
More about Mykon's Crystal Glaze product here.