The Customer – Alexander Purcell Rodrigues
Alexander Purcell Rodrigues Design is an award-winning interdisciplinary design studio based in Los Angeles. Focused on the future of digital fabrication and generative design, the studio is driven by the diverse creative background and talents of its founder.
The studio undertakes a full range of projects from designing objects and furniture, to art direction and interior architecture with the aim of producing research driven innovative designs that push the boundaries of aesthetics, technology and materials.
The Challenge
Mykon collaborated with Alexander Purcell Rodrigues on the design and manufacture of the Blade – a revolutionary dining table. The elegant clean lines of the Blade table take advantage of the high-strength to weight ratio of aluminium honeycomb and new techniques in fabrication to create an impossibly thin and elegant table that has been reduced to its purest form.
The Blade table's razor thin, high load bearing honeycomb core allows an 11mm thick top to span 2100mm with no cross bracing. The subtle edge details and delicate reveals combined with an intricately engineered leg assembly create a visual and material tension that forms a compelling impression of a surface that is simply floating in space.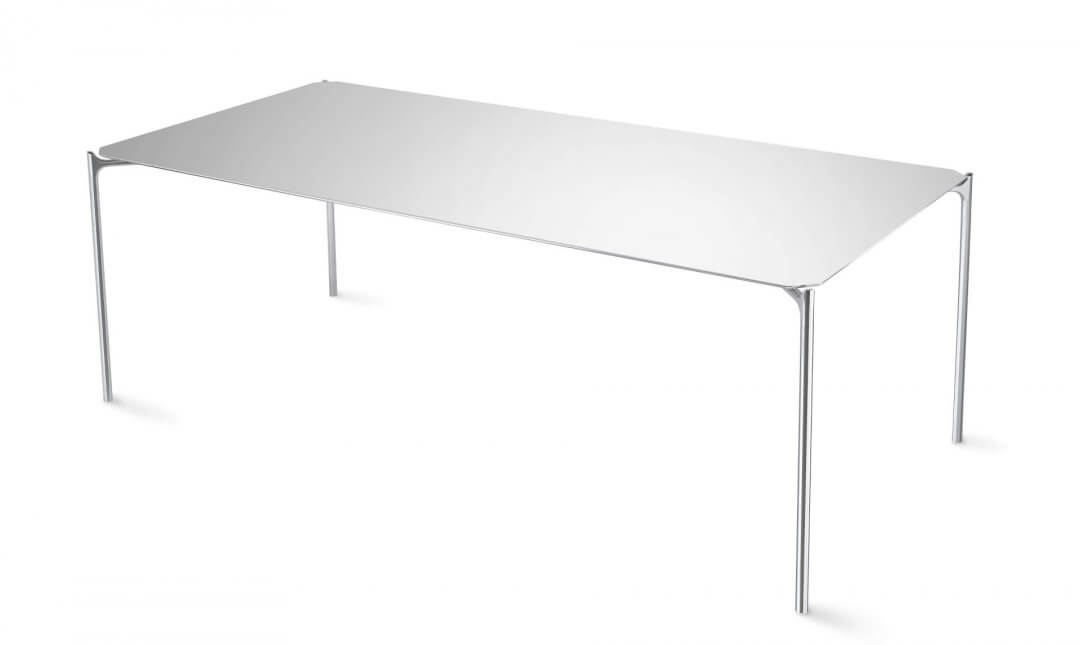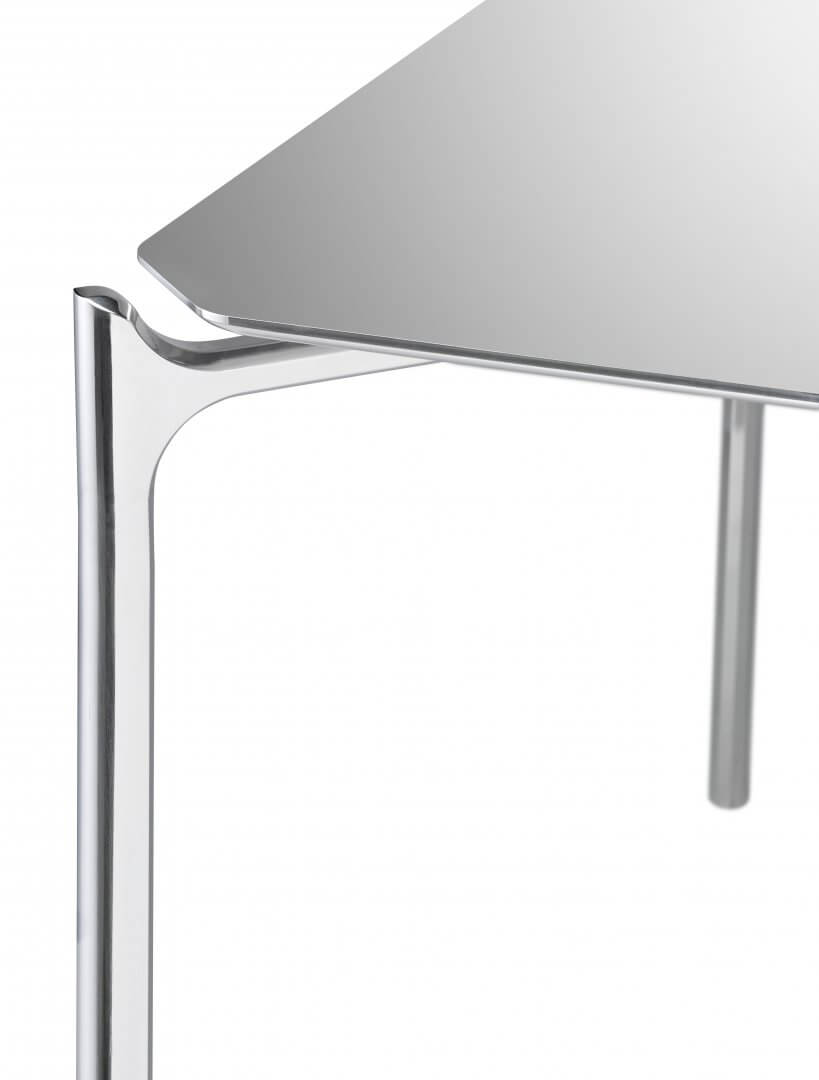 The Outcome
The Blade was launched at 100% Design in 2014, at which Mykon jointly exhibited with Alexander Purcell Rodrigues, in highly polished aluminium, and was proposed to be available with both wood veneer and lacquered tops.
"The concept itself arose from an understanding of Mykon's versatile honeycomb technology. By utilising their fabrication methodologies, I realised that we could create a table like no other. One where an ultra-thin table top was not only self-supporting it could become the sole structural element of the table's construction. Collaborating with Mykon allowed me to combine their versatile honeycomb technology with their advanced engineering skillet and apply it to a polished piece of furniture with the aim of re-envisioning the ubiquitous dining table as a unique and timeless object. Blade is comprised of a series of slender elegant graceful forms that seemingly do not intersect. A sense of impossibility is created, by reducing a table to its purest form one of the most striking things about blade is how little of it there is." - Alexander Purcell Rodrigues